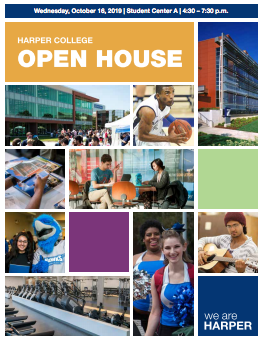 Download the Open House program
Discover why Harper College is the place to start your college journey.
Meet with faculty on our academic and program options.
Learn about Harper's Academic, Career and Student Support Services.
Meet with admissions and have the application fee waived. Explore campus with a guided tour.
Hear about our Apprenticeship Program and University Center.
Learn about Engineering Pathways at Harper.
Parent break-out sessions in English and Español.