Free College and Career Expo for Kids
Free College and Career Expo for Kids
April 14, 2014
Make molds of fossils, just like paleontologists do. Learn how to design the building of your dreams with the Google SketchUp 3D software used by architects and interior designers. Then study types of meteorites by comparing them to different kinds of candy.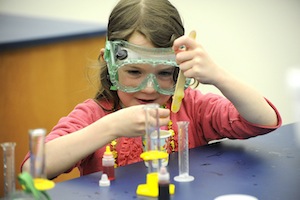 Dozens more demonstrations and hands-on activities will be available at this year's College and Career Expo, put on by Harper College to inspire area students and their parents to prepare earlier for higher education. The fourth-annual event, free to students in grades 4 to 8 and their families, will take place from 9 a.m. to 1 p.m. Saturday, April 26, at Harper College's Avanté Center for Science, Health Careers and Emerging Technologies, 1200 W. Algonquin Road in Palatine.
Careers and education in fields such as science, health care, graphic arts, fashion, public safety, manufacturing, astronomy, engineering, world languages and fine arts will be showcased by Harper faculty and representatives from local companies and organizations. Scheduled act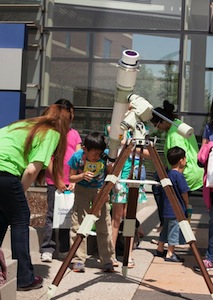 invites also include a tour of Harper's Simulation Hospital, demonstrations of the College's graphic arts technology lab and robotics teams from High School District 214.
"Post-secondary education and lifelong learning are vital components to 21st century success," said Mike Barzacchini, Harper's director of marketing services and Expo organizer. "Through the Expo, we try to show students in a fun, hands-on way, the wide variety of career options available and the role education plays in preparing for those careers."
More than 600 parents and children attended the 2013 Expo. For more information, visit harpercollege.edu and search "Expo" or call 847.925.6510.
Watch a YouTube video of the Expo here.
Press contact: Kim Pohl, Media Relations Manager, 847.925.6159