Two Harper students awarded top transfer scholarship
Two Harper students awarded top transfer scholarship
May 21, 2014
Not one – but two – Harper College students have been awarded the nation's most prestigious scholarship for transferring community college students. The Jack Kent Cooke Foundation recently announced Sean Pedersen of Schaumburg and Tiffany Tufts of Hoffman Estates are among just 85 finalists selected nationwide this year from a pool of 3,705 applicants. The new graduates will receive up to $30,000 each of the next two to three years as they work to complete their bachelor's degrees.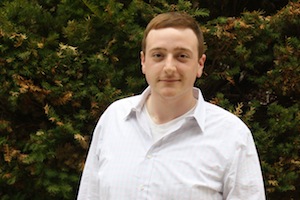 "A Jack Kent Cooke scholarship permanently changes lives, permitting winners to maximize their intelligence at a world-class, four-year institution, and to do so without the looming specter of crushing student-loan debt," said Professor Andrew Wilson, chair of Harper's English department. "This is a testament to our classrooms – and especially our teachers – as they help to produce such gold-standard students."
The Jack Kent Cooke scholarship aims to advance the education of exceptionally promising students who have financial need. It also takes into account criteria including achievement and academic ability, persistence, leadership and a desire to help others – qualities Pedersen and Tufts exude.
Pedersen, who'll study sociology when he matriculates this fall to Columbia University in New York City, immersed himself in both the academic and service aspects of Harper. The Honors Program student won the College's James T. Brown Memorial Award, which recognizes a student who demonstrates intelligence, compassion and strength of character.
Tufts graduated this month from Harper with a 4.0 GPA and will transfer to either the University of Illinois or DePaul University. In addition to working as a supplemental instructor and helping to lead the Ethics Bowl team, she founded the accounting club and mentored accounting students in preparation for a career in public accounting. Both Pedersen and Tufts were inducted into Phi Theta Kappa, the honors society for community college students.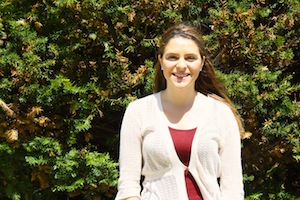 "It's unbelievable that between Harper and the scholarship, I'll graduate from an Ivy League school with close to no debt," Pedersen said. "There's so much I want to see and experience, and this is helping to open those doors."
Tufts, like Pedersen, credited her mentors at Harper for their guidance.
"I think two Harper students getting the scholarship demonstrates how amazing Harper and its faculty are," Tufts said. "I've never really understood why some people spend so much on a college education when the relationships and opportunities to get involved are right in your backyard."
Founded in 2000 by the estate of Jack Kent Cooke, the foundation has awarded $120 million for more than 2,000 scholarships and $76 million in grants to organizations that support its mission.
Press contact: Kim Pohl, Media Relations Manager, 847.925.6159