Band band concert to kick off One Book, One Harper
Band band concert to kick off One Book, One Harper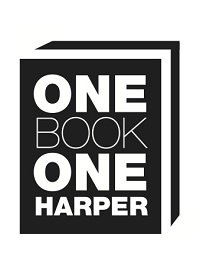 September 23, 2014
Tom Brokaw coined the term "The Greatest Generation" to describe the men and women who came of age during the Great Depression and World War II and then went on to build modern America. In his book of the same name, he tells the stories of individuals who were united by a common purpose and common values – duty, honor, economy, courage, service, love of family and country, and above all, responsibility for oneself.
"The Greatest Generation" will serve as the fourth installment of One Book, One Harper, an annual initiative that encourages the community to read the same book and take part in a variety of related academic, cultural and social activities.
Kicking off this year's events will be a concert, "Big Band Sounds of World War II with the Steve Cooper Orchestra," at 7 p.m. Wednesday, Sept. 24, at the Performing Arts Center on the College's main campus, 1200 W. Algonquin Road in Palatine.
The 10-piece big band will recreate a 1940s remote broadcast and channel names from the era including Glenn Miller, Tommy Dorsey, Duke Ellington and more. Vocalist Mary Kalfast will be featured and radio segments will be narrated by John Russell from WDCB-FM.
Harper Instructor Amy Kammerman said "The Greatest Generation" emerged as the top vote-getter from a pool of seven possible selections for One Book, One Harper.
"We'll look at several common values shared by Greatest Generation such as service and self-reliance," Kammerman said. "This is a book that has the potential to engage everyone, and it's especially timely as this generation is quickly vanishing."
Other One Book, One Harper events this fall include film screenings, a Veterans Day service and an Oct. 7 lecture by "The Girls of Atomic City" author Denise Kiernan, who wrote about the women who helped enrich fuel for the first atomic bomb used in war.
The big band concert is free for Harper students and $5 for general admission. For tickets, call 847.925.6100 or visit harpercollege.edu/boxoffice. For more information about One Book, One Harper, visit http://dept.harpercollege.edu/library/.
Media contact: Kim Pohl, Media Relations Manager, 847.925.6159