Harper holds first Value Chain Experience event
Harper holds first Value Chain Experience event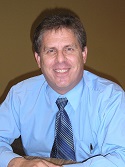 November 3, 2014
Harper College for Business will hold its first Value Chain Experience Breakfast on Friday, Nov. 7.
Learn an innovative approach to supply chain operations as facilitator Chuck Nemer demonstrates The Fresh Connection, a cross-functional supply chain simulation used by Canon, Nike, Apple and Coca-Cola. The Fresh Connection methodology will teach attendees to build true alignment between functions by developing skills and expertise in the people accountable for supply chain performance; build stronger teams and fortify relationships with customers and partners; and build bridges between theory and practical application in a realistic simulation environment.
Nemer has more than 31 years' experience in all facets of operations management in manufacturing, office, healthcare and education environments. His ability to lead, integrate business processes and critically think through unique solutions successfully assists clients in understanding their organizational dynamics and implementing improvements.
Registration and a continental breakfast begin at 7:30 a.m., followed by the program from 8 to 10 a.m. The seminar takes place at the Harper Professional Center, 650 E. Higgins Road in Schaumburg. The cost is $20. To reserve a spot, visit harpercollege.edu.
Since 1992, Harper College for Business has helped area companies and organizations deliver custom-made training courses on and off campus. Subject-matter experts develop courses and build the right training for an organization's professional and technical staffing needs. For more information, call 847.925.6640.
Media contact: Kim Pohl, Media Relations Manager, 847.925.6159