Harper celebrates and supports LGBTQIA+ communities with first Pride Fest
Harper celebrates and supports LGBTQIA+ communities with first Pride Fest

Harper College News Bureau

June 14, 2021

June 14, 2021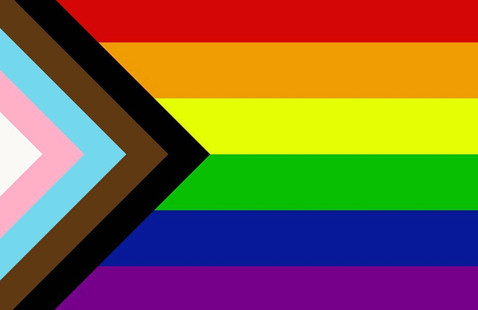 Note: Pride Fest has been postponed and will take place in fall 2021. More details will be announced when they are available.
When it comes to LGBTQIA+ support, the Harper College community isn't just talking the talk; it's walking the walk – literally.
In celebration of Pride Month, the first Harper Pride Fest will feature a Pride Walk followed by a Zumba session on the north portion of the college campus, between Building D and outdoor pavilion on Wednesday, June 30. Registration begins at 1:30 p.m., with the walk planned for 2 p.m. and Zumba set for 3 p.m. All participants are required to register for the event here.
In the past, Harper hosted events related to LGBT History Month in October, but not during Pride Month in June because of how it falls in the academic calendar, the presence of fewer people on campus and other circumstances. But as campus began to fully reopen this spring, following closures created by the COVID-19 pandemic, Harper's first Pride Fest took shape.
"Our students are asking for more on-campus events. We wanted to show our Harper community and especially all of our LGBTQIA+ staff, faculty and students that we support you," said Jesus Molina, Harper's Veterans Center coordinator and one of the event's organizers. "We wanted to say, 'We're behind you,' but not just in a post on social media. We wanted to physically show we're here."
Now that members of the Harper community can be together safely, staff from multiple departments collaborated on planning an outdoor event that could allow for a socially distanced celebration. As such, Harper Pride Fest will be one of the first, large on-campus events since the onset of the pandemic.
In addition to the walk and Zumba session, led by a Department of Campus Recreation instructor, Harper employee and student speakers will commemorate the day. Dr. Claudia Mercado, interim vice president of diversity, equity and inclusion, will deliver keynote remarks before the walk begins.
Sean Warren-Crouch, manager of the Promise Scholarship Program, will speak before the Zumba activity and plans to recognize the college's progress in supporting members of LGBTQIA+ communities. Also the chair of Harper's Staff, Administrators and Faculty for Equality Employee Resource Group (or SAFE ERG), Warren-Crouch is proud of the "small, but mighty" group's role in encouraging the college to adopt new chosen name procedures and focus on gender pronouns.
"I want to recognize the work that we've done this past year," Warren-Crouch said. "The transition I've seen since I started three years ago has been amazing. Harper has grown by leaps and bounds."
Erin Graff, interim associate dean of students, said that Pride Fest is emblematic of the sense of belonging that she and her colleagues strive to emphasize for all students, employees and community members. She wants everyone to feel welcome on Harper's campus.
"When we talk about sexual and gender identity, that's not something you can tell just by looking at a person or how someone aligns with their values. It can be so easy to feel like an outsider," Graff said. "Events like this allow for people to come together and show their support for individuals who are part of the LGBTQIA+ community and for those individuals to actually see that support."
She said that the number of those who've already registered for Pride Fest shows how much support exists in Harper's community. Warren-Crouch is excited by the potential turnout, but also by the number of families planning to attend. He said his 6-year-old daughter will join him.
Meanwhile, Molina said he hopes Harper's Pride Fest takes root as an annual tradition and continue to grow.
"The goal is for this to be institutionalized and embraced by the entire college," he said. "And for the community to see this as a big event – that they don't need to only go down to Chicago to celebrate. They can celebrate Pride Month right here in their backyard."
For more information about Pride Fest, visit events.harpercollege.edu.