Ten Questions with Jesus Molina
Ten Questions with Jesus Molina

Communications

July 27, 2021

July 27, 2021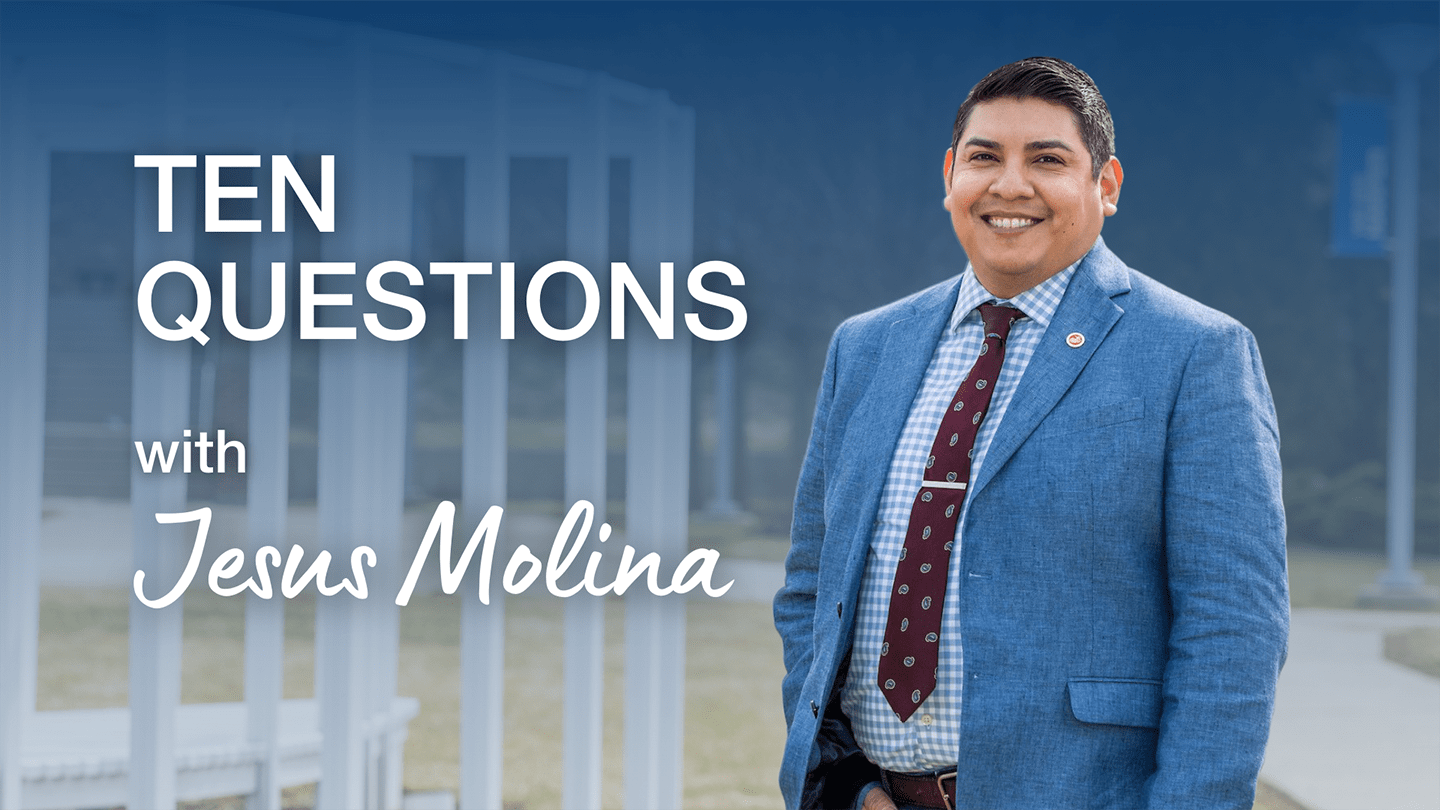 After leaving the military in 2003, Jesus Molina was looking for a way to help his fellow veterans. He worked many fulfilling jobs, but eventually arrived at Harper College, where he now serves as the Coordinator of the Veterans Center and Multicultural Initiatives. In this role, he helps students in their transition from military life to college, making sure they have all the tools and resources they need to succeed. On top of that, he assists Student Involvement in developing programming for various heritage and cultural events on campus. But when he's not making Harper a more inclusive and supportive environment, you can find him starting up the grill on game day. Here are ten questions with Jesus Molina.
1. Describe your perfect day.
My perfect day would be a Sunday in October with the Chicago Bears on TV. It would be cold enough for a hoodie and warm enough to get the grill going.
2. Who was your role model growing up?
My role model growing up was my mother. She worked 16 hour days, mostly overnight shifts as they paid more an hour. She sacrificed so much for her family, yet always made sure we were taken care of and constantly told us how much she loved us and cared for our happiness.
3. What do you consider your greatest achievement?
To date, it would have to be becoming a U.S. Marine. I'm the first in my family to serve and it has provided so many educational and professional opportunities.
4. What's the last show you binged and loved?
I was a big fan of "Yellowstone" with Kevin Costner. I love the Montana setting, but also how it shows the living conditions that Native Americans face to this day such as inadequate education and the disparity in how history is taught in schools. I also really enjoyed "Mayans." I was such a fan of "Sons of Anarchy" and was excited to see a spinoff series.
5. What songs always end up on the Jesus Molina-curated playlist?
"Young Hearts" by Commuter
"Your Love" by The Outfield
"Last Resort" by Papa Roach
"Bro Hymn" by Pennywise
"Spring Love" by Stevie B
"Oye Mi Amor" by Mana
"Sunflower" by Post Malone
"Me Vale" by Maná
"God of Wine" by Third Eye Blind
"Basket Case" by Green Day
"Santa Monica" by Everclear
"Chop Suey!" by System of a Down
"Amber" by 311
"Nine in the Afternoon" by Panic! at the Disco
"Thunderstruck" by AC/DC
"If I Ruled the World" by Nas featuring Lauryn Hill
6. What do you wonder about?
Growing old and starting a family. I recently got engaged to my long-time partner so we talk a lot about starting a family and how we'll both be as parents. I think I'll be the softy and she'll be the tough one!
7. Favorite account to follow on social media?
The Dodo. I love seeing the rescue dogs. It's great to see dogs that are abandoned, neglected or abused get a new chance at life and a new loving home.
8. Best advice you ever received?
Lead by example. This was introduced to me in the military and I've lived by it ever since. You can't expect people to follow you if you are not willing to do the work and let them know that you are right there with them.
9. What is one thing you're deeply grateful for right now?
My partner. She is my biggest supporter.
10. What do you love most about Harper College?
What I love most about Harper is how supportive of an environment it is. Not only are people committed to seeing students succeed, but employees as well.