News Bureau
Latest Headlines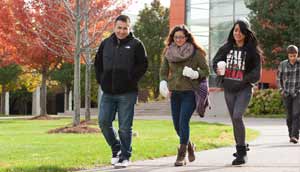 The Harper College Board of Trustees has unanimously approved a resolution placing a referendum question on the November 6, 2018, gubernatorial election ballot. The measure – which would not raise taxes – seeks up to $180 million to support a community-driven plan for Harper's future that drives economic opportunity, educates for today's high-tech jobs, and maintains and improves campus infrastructure.
---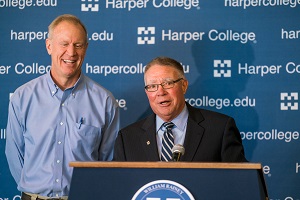 Gov. Bruce Rauner visited Harper College to sign legislation aimed at giving community colleges and four-year institutions the tools they need to better serve students with financial aid plans, an expanded application of credit transfers and increased student counseling.
---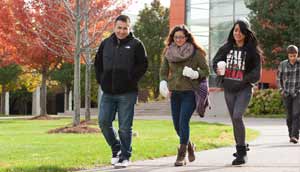 There's still an opportunity to register for Harper College's fall semester, which starts Aug. 20. Whether you're a recent high school graduate or a working adult looking to make a career change, Harper staff can guide you through the application and registration process.
---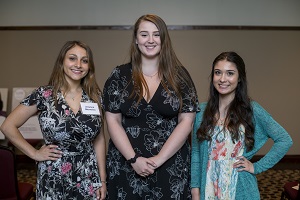 The Harper College HOPE Giving Circle's reach and impact continue to grow. The philanthropic women's group recently awarded $10,000 scholarships to three Harper students – the giving circle's highest number of recipients since forming in 2016.
---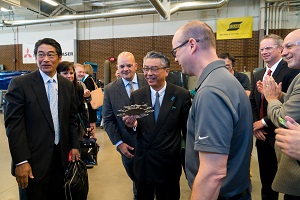 A delegation working to promote United States-Japan economic relations toured Harper College's manufacturing and health careers facilities on Tuesday. The group included the Ambassador of Japan to the U.S. and the Consul General of Japan to the Midwest.
---
Press Contact: Kim Pohl, Media Relations Manager, 847.925.6159