Student Handbook - About Harper College
Welcome Message from the President
Welcome to Harper College! We're delighted you're part of our community.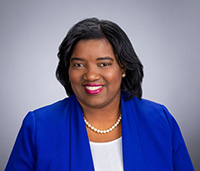 I am excited to join Harper College as its sixth president. What a remarkable time it is to be here! The College recently celebrated a major milestone with its 50th anniversary, and a few months later Harper's community-driven plan for the future received overwhelming support from district voters.
We're achieving record progress in graduation numbers, graduation rates and improved student-learning outcomes. From these strengths, I know we will continue to do great things on behalf of our students and the community.
Throughout the year, I'm engaging our campus in conversations that will help us continue to innovate and transform even more lives through the opportunities and progress intentionally created through quality education and strategic partnerships. I look forward to listening and learning from you, and to working with our dedicated faculty, staff and partners to serve our students, our campus and our community.
Dr. Avis Proctor
President, Harper College