Bar Service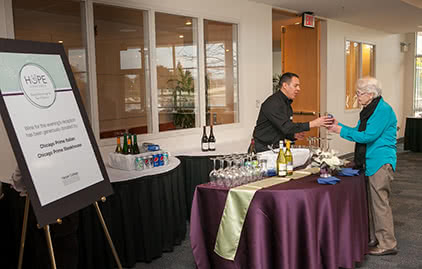 Ready to plan your event?
Request a Quote
Bar service is available for all events. We offer a variety of wines, standard and premium beers. Alcohol service for your event is subject to the laws of the commonwealth of Illinois, City of Palatine ordinances and Harper College policies.
Standard Beer (12 oz. bottle)……$3.75
House Wine (per glass)……$5
Premium Beer (12 oz. bottle)……$4.50
Please ask for a current listing of the brands we carry. There is a minimum of $300 in sales, before tax, for each alcohol service. If this minimum is not met, the difference will be applied to your bill.
One bartender will be assigned per 100 guests. The charge for each bartender is $120 for a four-hour minimum which includes a one-hour setup and one-hour clean up. Additional hours are billed at $30 per hour. Dining and conference Services will determine when additional staff is needed.
In order to ensure the College's interests are protected, one Wojcik Conference Center representative will be onsite to supervise the bar and to assist with any potential issues that may occur. The bar staff will be responsible for requesting age identification and reserve the right to refuse service.
Bartenders will be responsible for keeping track of quantities consumed.
Quantities are set to the guaranteed number of attendees. Additional items available upon request based on à la carte pricing.
All beverages sold, distributed, supplied or donated in connection with any event at Harper College must be distributed by Pepsi-Cola and purchased through Harper College Dining Services.
Prices do not include tax, service charge, room or equipment rentals, last-minute order surcharges or additional labor. Prices are subject to change without notice.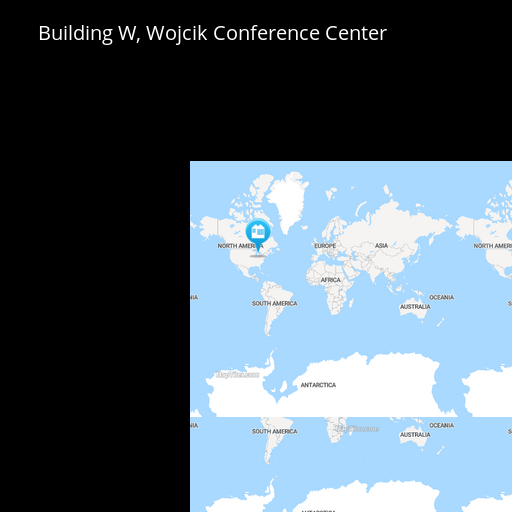 Harper College is a Smoke-Free Campus.
Contact Us
Wojcik Conference Center
Building W
847.348.5100
wcc@harpercollege.edu

To learn more, fill out our Request Information form.
Wojcik Conference Center Floor Maps


The Wojcik Conference supports the sustainability initiative of Harper College. Thank you for your cooperation in helping to keep our campus green.