Remembering Craig Stettner
Remembering Craig Stettner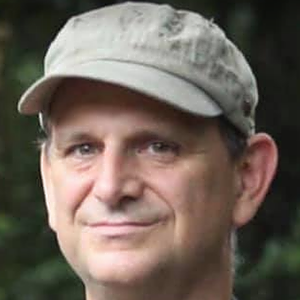 Craig Stettner touched many lives here at Harper. His commitment to conservation and passion for the environment was inspiring. He was an excellent teacher, an invaluable colleague, and a friend to all who worked with him.
Make a gift to honor the life of Craig Stettner to support a scholarship in his honor here or, if you are a Harper College employee, make your gift through a payroll deduction here.
Cherished Memories From His Peers
"I will always remember seeing Craig with his students, tools in hand, walking to or from the biology field area east of the college. He was always smiling, always happy to be sharing environment experiences with his students." - David B.
"When I was trying to organize a study abroad program, Craig was so generous with advice and support. We advertised our respective programs together on campus, and I always looked forward to our conversations--marked by Craig's kindness and good humor." - Maggie M.
"Craig Stettner changed my life for the better and he probably never knew that. I learned so much and found so many opportunities because of him and now my life is exactly where I want it to be. Craig showed me a lot of appreciation for the little things." - Anjali S.