2018 Sponsorship Add-On Opportunity
2018 Sponsorship Add-On Opportunity
GOLF AND DINNER WITH JIM CORNELSION: $5,000 add-on sponsorship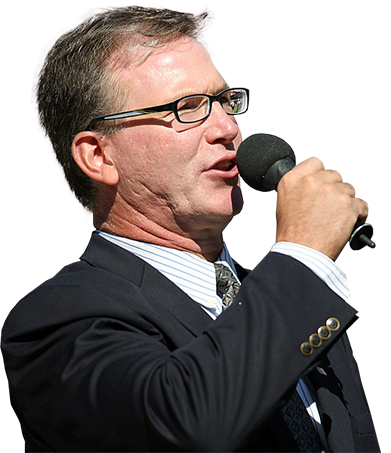 Jim Cornelison, the official National Anthem singer for the Chicago Blackhawks, will golf with your Foursome and join your table for dinner. Having performed full-time with the Blackhawks for over a decade, Cornelison shares his behind-the-scenes knowledge and proudly displays his championship ring.
The opportunity to spend the day with this Chicago icon is only available to organizations supporting Harper College's 30th Annual Golf Open through a sponsorship. Only one package is available, and will be offered on a first-come, first-served basis.
DINNER WITH JIM CORNELISON: $2,500 add-on sponsorship (if available)
Enjoy the evening's festivities by joining Jim Cornelison for dinner! Your foursome will be seated alongside the Chicago Blackhawk's beloved National Anthem singer. This once-in-a-lifetime opportunity is only offered to Harper College Golf Open sponsors. This package will be offered on a first-come, first-served basis.
Please note that these add-on opportunities are only available in conjunction with an additional eligible sponsorship package. For additional information regarding these add-on packages, please contact Kristyn Meyer at 847.925.6468.