Alumnus coaches Harper cross country team on historic win streak
Alumnus coaches Harper cross country team on historic win streak

Communications

January 29, 2019

January 29, 2019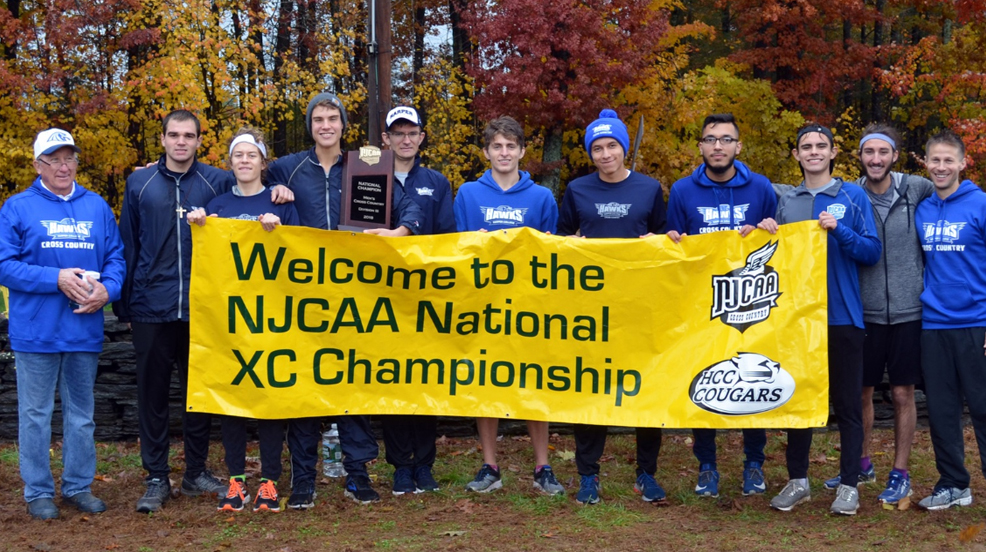 Coach Jim Macnider's life has come full circle.
After running cross country as a student at Harper College in 1969, he never imagined he'd return to coach the very team and sport he credits with giving him the determination to stay in college and finish his education.
"I had a coach at Harper who cared, really a mentor almost, who kept on top of me to stay in school," Coach Macnider recalls. And he did. He went on to North Central College, earning a degree in Physical Education in 1973. After teaching P.E. and coaching for 37 years in Township High School District 211, he returned to Harper in 2011 as Assistant Coach for both the men's and women's cross country teams.
Since his return, the men's team has gone on a historic streak, winning eight-consecutive national titles in eight years. The women's team has also had a strong run with three national titles in the last three years. This past year alone, the teams boast five men's and four women's All-American runners and the women's Athlete of the Year for the Central Region, Misbah Baig. Coach Macnider, who took on the head coach job in 2017, was named National Coach of the Year for both men's and women's cross country teams – no small feat.
Coach Macnider and his assistant coaches Eric Wallor, Alex Brown and John Majerus, each Harper alumni themselves, have helped the team find continued success. The team's accomplishments have opened doors for many students, now Harper alumni, who have gone on to pursue the next step in their education – with many continuing to run cross country at the next level.
Among them is alumnus Colin Weber (A.E.S, '14), who joined the cross country team in 2011 because of his passion for the sport and a desire to get to know other students.
"Harper gave me an affordable college option and the opportunity to run, plus there was a social aspect to the team," Colin said. "I wasn't sure what my area of study would be at first so it gave me the option to get an education and to continue to pursue the sport. It was a logical choice for me."
Colin was named an All-American his final year at Harper. He graduated and continued in the sport when he transferred to the University of New Haven, where he earned his B.S. in Chemical Engineering in 2016. He credits his time on the team at Harper with helping him as an athlete, as a student and now professionally in his role as a Quality Engineer Associate at Lockheed Martin in Dallas.
"The sport taught me discipline in life, and that what you put in to something is what you get out," he said. "Coach Macnider's coaching style focused on consistency but also flexibility. All the assistant coaches were great and together, as a team, we learned how to keep each other motivated."
Coach Macnider is proud of all the team has accomplished at Harper and beyond in the sport, but he always keeps his student athletes' education at the forefront.
"The focus for me is that students use the sport as an avenue to get a degree. Sports give many the drive to keep up with schoolwork," he said.
When asked about his role in the success of the program, Coach Macnider puts the spotlight back on the runners.
"I have great runners every year," he said. "And the best promoters of the program are the kids who run and have run for me. We are lucky to get great talent in this area."
He considers Harper a great avenue for the many students, like him, who have come through the program. "Harper allows them to take the time to figure out their educational path while still running."
Harper Hawks Athletics and the Harper Alumni Program have launched Athletics Affinity Pavers as an opportunity for athletic alumni and friends to commemorate their time at Harper by purchasing a paver with custom inscription. Pavers will be located outside the Foglia Foundation Health and Recreation Center (Building M), the new home for Harper Athletes. To learn more about the Athletics Affinity Pavers program, please visit harpercollege.edu/alumni.