Harper alumna makes her mark in the world of fashion
Harper alumna makes her mark in the world of fashion

Communications

April 18, 2019

April 18, 2019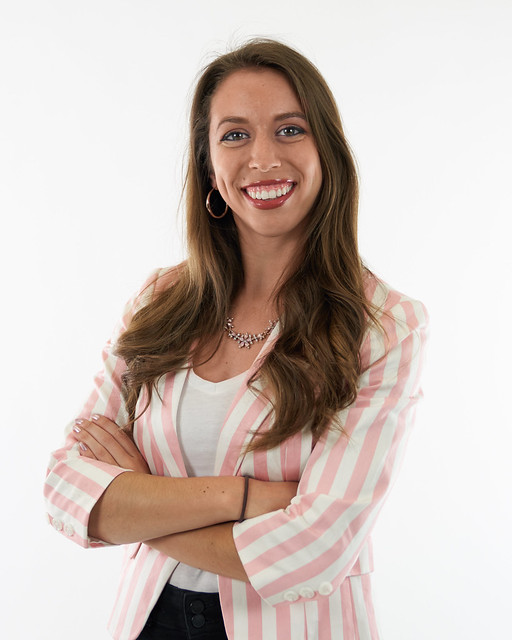 For Harper College fashion program alumna Kim Scanlan, the road to fashion designer began when her Girl Scout troop visited Harper's fashion department where she would earn her much-anticipated fashion badge.
"I was the only kid in my troop who showed up with my sketchbook of about 100 sketches," Kim said. "I remember showing it to the Harper program director. No one could believe a 10-year-old did all of it. But I just loved to draw and sketch."
That experience with Harper's fashion department helped her realize she could pursue fashion design at the college level and possibly beyond.
"That experience sold it for me," Kim said. "I was 10 and figured out what I wanted to do with my life!"
Kim, now an Assistant Designer at Claire's headquarters in Schaumburg, used that experience and others offered to her through Harper's fashion program to continue her goal of a career in fashion design.
"My passion is designing for young girls so that they feel confident," Kim said. "I hope to one day have a brand that makes them feel good."
While a student at Barrington High School, Kim took part in Harper's Fashion Challenge program which invited local high school students to submit work to show during the annual student fashion show. She placed in the competition in the two out of three years she participated.
When the time came to choose a college, Kim knew precisely what she wanted to study but not where. Then she realized Harper was the best choice for her since it had already supported her early development in fashion design.
Kim enrolled at Harper in the fall of 2011. While in the fashion program, she felt encouraged and it gave her the confirmation that she could make a career in the fashion industry.
"Harper showed me that not only did I love this but I was good at it and could succeed," Kim said.
Kim transferred in the fall of 2012 to Kent State University in Ohio and received her bachelor's degree in fashion in 2015, earning the distinction of having one of the top 20 portfolios in her class. Her portfolio focus was, and continues to be, girl's wear and juniors.
After an internship at Kohl's headquarters in Milwaukee, she accepted a position as a Design Assistant with Weisman, a St. Louis-based company that makes girls dance costumes. Her designs were featured on the back of the Weissman catalog two out of three years with the company, no small feat for an industry newbie.
But, with a goal to continue to grow and gain new experiences in the girls and tweens market, Kim had her eye on Claire's, a fashion accessories company in Schaumburg. She landed the job of Assistant Designer and says she feels right at home designing for the youth girls market.
"I loved Claire's as a kid," Kim said. "I walk in and it is very much my brand and my style. I get to work with so many different materials, it is a very exciting experience."
She designs handbags, purses and other products such as water bottles and cosmetics. But, when thinking about her future in fashion design, Kim doesn't want to limit herself. She hopes to continue to develop her skill set and has the goal of eventually owning her own business and developing a brand for young girls.
Kim acknowledges that she has come a long way since earning that Girl Scout badge as a kid. However, she can't help but reflect on the role Harper played in her journey in the world of fashion so far.
"Harper for me was little sparks. It gave me a spark when I was 10, it gave me a few more sparks in high school and even more sparks in college. And now those sparks have become a fire that continues to grow," said Kim. "Harper really showed me that if you are hardworking and talented, plus love what you do, that you can succeed."