Honors Program

Complete and submit an Honors Program application.
Spring 2023 Honors Courses
Special Courses
Geography of the Developing World (GEG 103) / Cuba Study Abroad Trip
Professor Veronica Mormino (3 credits)
Geography of the developing world examines the regions of the world conventionally called "developing" or "emerging," including the spatial patterns of physical and cultural elements that impart unique identities within these regions using both digital and traditional maps to explore complex geopolitical relations and/or international conflicts among developing regions of the world. This course covers multiple regions but will focus more on Latin America and Cuba specifically, as students will spend 8 days in Cuba as part of the experience of the course. (This class satisfied 3 credits of the social science general education requirement)
Meeting Times: Tuesdays 12:30 pm - 1:45 pm
Note - you will not register for this course as you would other courses - but make sure you are not taking a class at the same time the course meets.
Living Sustainable Lives
PHI 115 (Ethics) & CHM 103 BHL (Chemistry Connection)
Professors Garcia (Ethics) and Ellefson (Chem)
This course focuses on the chemistry and ethics surrounding issues of sustainability in our world and every day lives. We will examine issues such as climate change, as well as water and land use. We will also look at various ways to think about our obligations to the planet and how to balance those with our other ethical concerns.
(This class satisfies both a Humanities Gen-ed requirement and the Physical Science Lab requirement.)
Meeting Times:
Wednesday 2:00 pm - 3:15 pm (Ethics), Monday 12:30 - 1:45 (Chem) + Monday 2:00 pm - 4:45 pm (Chem lab)
This course is a learning community. Here is a bit more about how learning communities work: These courses offer the ability for students to explore a particular theme in more depth, by seeing how it is approached from multiple disciplines. Students enroll in both courses that are part of the Learning Community; but get separate grades for each course.
Honors Great Ideas of World Civilizations ( 2 sections)
This is the course that is required for those seeking to be recognized as Honors Program Graduates. You can register for either HUM 105 or HST 105 – it is the same exact class and counts the same either way. (This course counts toward the Humanities Gen-Ed requirement.)
HUM 105 HN 1/ HST 105 HN1 (3 credits)
Professor Michael Horton
Meeting Times: Tuesdays and Thursdays 11:00 am - 12:15 pm
HUM 105 HNB / HST 105 HN2 (3 credits)
Professor TBD Wednesday evening 6:00 pm - 6:30 pm
Other Honors Courses Listed by the General Education Category
Communications Gen-Ed
ENG 102 HN1 (3 credits)
Professor A. Tomasian
Meeting Times: Mondays and Wednesdays 12:30 pm - 1:45 pm
SPE 101 HN 1 (3 credits)
Professor M. Bilos
Meeting Times: Mondays and Wednesdays 11:00 am – 12:15 pm
In Honors Speech, we will be exploring communication strategies and presenting multiple speeches. You will get experience practicing, preparing, and presenting in front of your peers as well as honing your digital skills. This face-to-face, 16-week course will walk you through the basics of persuasive and informative speaking, debate, and impromptu using the framework of social justice and implementing a volunteer project.
Humanities Gen-Ed
ART 105 (Introduction to Visual Art) (3 credits)
Professor Charles Roderick
Meeting Times: Mondays and Wednesdays 9:30 am - 10:45 am
Social Sciences Gen-Ed
ECO 212 HB1 (Macroeconomics) (3 credits)
Professor G. Begashaw
Meeting Times: In person meeting time Tuesdays 2:00 pm - 3:15 pm (course is blended)
This Blended Honors Course of Macroeconomics has two components. (1) Subject matter chapters are provided fully online, and (2) Research based term-paper focusing on current economic issues, mainly on the impact of the COVID-19 Pandemic on the global economy. While the course subject matter is fully supported by rich electronic study materials, the students work evaluation will be based on the completion of online homework assignments. The in-person meetings will focus on helping students work through the research paper component of the course.
PSY 228 (Psychology of Human Development) (3 credits) Professor K. Matthews
Meeting Times: Tuesdays and Thursdays 9:30 am - 10:45 am
Professor Matthews describes the course HERE
SOC 101 (Introduction to Sociology) (3 credits)
Professor M. Edwards
This class is online asynchronous - no set meeting times
Note: although the class is asynchronous, Professor Edwards is dedicated to making sure the class is highly interactive, so you will not feel like you're sort of all alone in a course.
Life Sciences (with lab) Gen-Ed
BIO 110 HN 1 (Biology and Society) (4 credits)
Professor A. Miniuk
Meeting Times: Tuesdays and Thursdays 2:00 pm - 3:15 pm + lab Thursdays 11:00 am - 1:30 pm
Would you like to participate in a 4 weeklong authentic research experience discovering antibiotic producing bacteria? Are you interested in learning about and performing microbiology and molecular biology lab techniques? Do you want to learn about and discuss current events in biology relating to pandemics, genetically modified organisms, and how humans impact the ecosystem? If so, Honors BIO 110 is the class for you!
Physical Sciences Gen-Ed (all w/ lab credit)
CHM 122 HN1 (General Chemistry II)(5 credits)
Professor D. Ranieri
Meeting Times: In-person lab Wednesdays 12:30 pm - 3:15 pm (course is blended)
Professor Ranieri describes the course in this video
PHY 201 HN 1 (General Physics I) (5 credits)
Professor R. Graessle
Meeting Times: Mondays and Wednesdays 9:00 am - 11:50 am
Math Gen-Ed
MTH 201 HW 1 (Calculus II) (5 credits)
Professor K. Knee
Meeting Times: Tuesdays and Thursdays 5:00 pm - 6:15 pm (this is a blended course)
Professor Knee describes the course in this video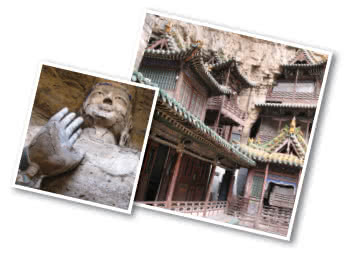 Harper College seeks to stimulate, encourage and recognize work of depth, scope and originality by its students. Most Honors courses also fulfill Harper's general education requirements. Honors students enjoy the benefit of reduced class size and the challenge of social and intellectual interaction with other high achieving students while they acquire the breadth of understanding and develop leadership qualities that such settings enhance.
The Honors Program is committed to being a place for intellectual inquiry and the free and open exchange of ideas, both in the classroom and beyond. Additionally, the program seeks to cultivate the virtues of independence, academic talent, intellectual curiosity, and persistence in all of its members. We try to do this by offering a diverse set of course offerings as well as several service opportunities, cultural excursions, and even a study-abroad opportunity every year.


The Benefits
We have smaller class sizes. Many Harper classes have 30 students in them, in some cases more. By contrast, we cap Honors classes at between 15 and 18. This allows us to have more discussion and more interaction between students and between the students and the instructor.
Students are interested in their own learning. Students in the Honors Program take their learning seriously, which means they are prepared every day. This makes a huge difference, when you know your fellow classmates are prepared to discuss the material, and it makes for better conversations in the classroom.
Honors courses are "enhanced" not "accelerated". We don't make Honors what it is by heaping extra work on the students, and Honors ENG 101 doesn't suddenly become ENG 200 because it is an Honors class. Instead, we try to have more room for independent learning, discussion based experiences, and we focus on critical thinking about the material students encounter.
Honors provides community. Honors students often find one of the main draws of the program to be the fact that they are able to get to know each other well. This happens because students see each other in multiple classes and because we have a variety of optional ways to engage beyond the classroom. I imagine a sense of community is often present among students in Adult Ed programs, so this is a nice environment to transition into.
Honors students are supported. In addition to having dedicated Honors faculty who had to apply to teach in the Honors Program because they value working with Honors students, Honors students also have access to the Coordinators. We work with students on everything from picking classes to helping with essays for scholarship applications and transfer admissions.
Meet the Honors Co-Coordinators
Professor Garcia describes the Honors classroom experience.


Professor Tomasian explains more about the extracurricular elements of the program.
Honors Students
Students in the Honors Program have a wide variety of backgrounds and personalities. Some students are outspoken and others are rather shy. Some students were exceptional students in high school and are coming straight from high school into the Honors Program. Others are graduates from GED programs, adults returning to school after years away, or just students for whom it took a little while to find direction and motivation and who are now ready to commit to their academic success. We welcome all of these students and seek to provide a space for people to grow regardless of their starting point.
Honors Program Graduate Distinction
There is no minimum number of Honors courses students in the program are required to take, and every Honors course taken will be noted on your student transcript. However, students are able to be additionally recognized as Honors Program Graduates, which will also be reflected on their transcript and diploma. In addition, Honors Program Graduates will be recognized at the Honors Convocation ceremony each spring. In order to be eligible to be an Honors Program Graduate, students must do four things: a) amass a cumulative total of twelve hours of Honors credit; this usually amounts to four Honors courses; b) take our Honors Colloquium (HUM/HST 105) course somewhere along the way; c) maintain an overall Harper grade point average of 3.25; d) graduate with an Associates degree.
The Honors Great Ideas Course
All students wishing to graduate with the Honors Program Graduate Distinction must take this course. We offer at least one section of the course every semester
Many Honors Courses have a designated meeting time. Students are expected to be able to meet virtually at these times. Of course, instructors will make allowances for times when students need to miss a session due to technology issue or other life circumstances. It is our hope that these listed times will help you schedule classes according to your needs, and, when possible, to adjust your schedules outside of classes to accommodate the class times for the courses you wish to take. If your schedule is uncertain, there are several Honors courses with no designated meeting time.
Please consider completing and submitting an Honors Program application. We hope sincerely that you will enjoy all of your Harper experiences, Honors and otherwise.