Dr. William Pankey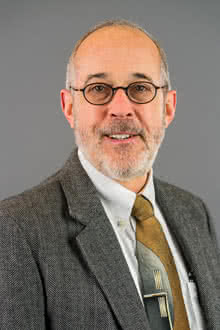 Librarian, Professor
Library Liaison to: Religion, Philosophy, Engineering, Math & Computer Science / Physical & Life Science
Phone: 847-925-6498
E-mail:wpankey@harpercollege.edu
Office: F246
As the Coordinator of Library Technology I maintain a comprehensive overview of library technology. I also provide guidance and support for emerging library products and service technologies relating to all areas of the Library. I'm also an adjunct professor teaching religion and philosophy in the Humanities division.
I collect in the areas of the New Testament, Old Testament, World Religions, Religion in America, Philosophy, Technology, Mathematics and Science. I have received a M.A. in Education, a Master of Divinity (equivalent) a M.I.L.S. in Library Science and a D. Min. in Biblical Studies.
As your Library Liaison I encourage you to contact me with any requests, questions or ideas regarding collecting materials for our Library.
I have taught or teach the following classes at Harper College: Introduction of Philosophy, Ethics, Death and Dying, Religions of the World, Religion in America, Humanities II Renaissance to the Modern Period, and Great Ideas in World Civilizations.
My areas on expertise and interest are in Biblical Studies: Old and New Testaments, Hermeneutics, Second Temple Judaism, and the Early Church.