Banned Books Week 2018!

Harper College Library

September 24, 2018

September 24, 2018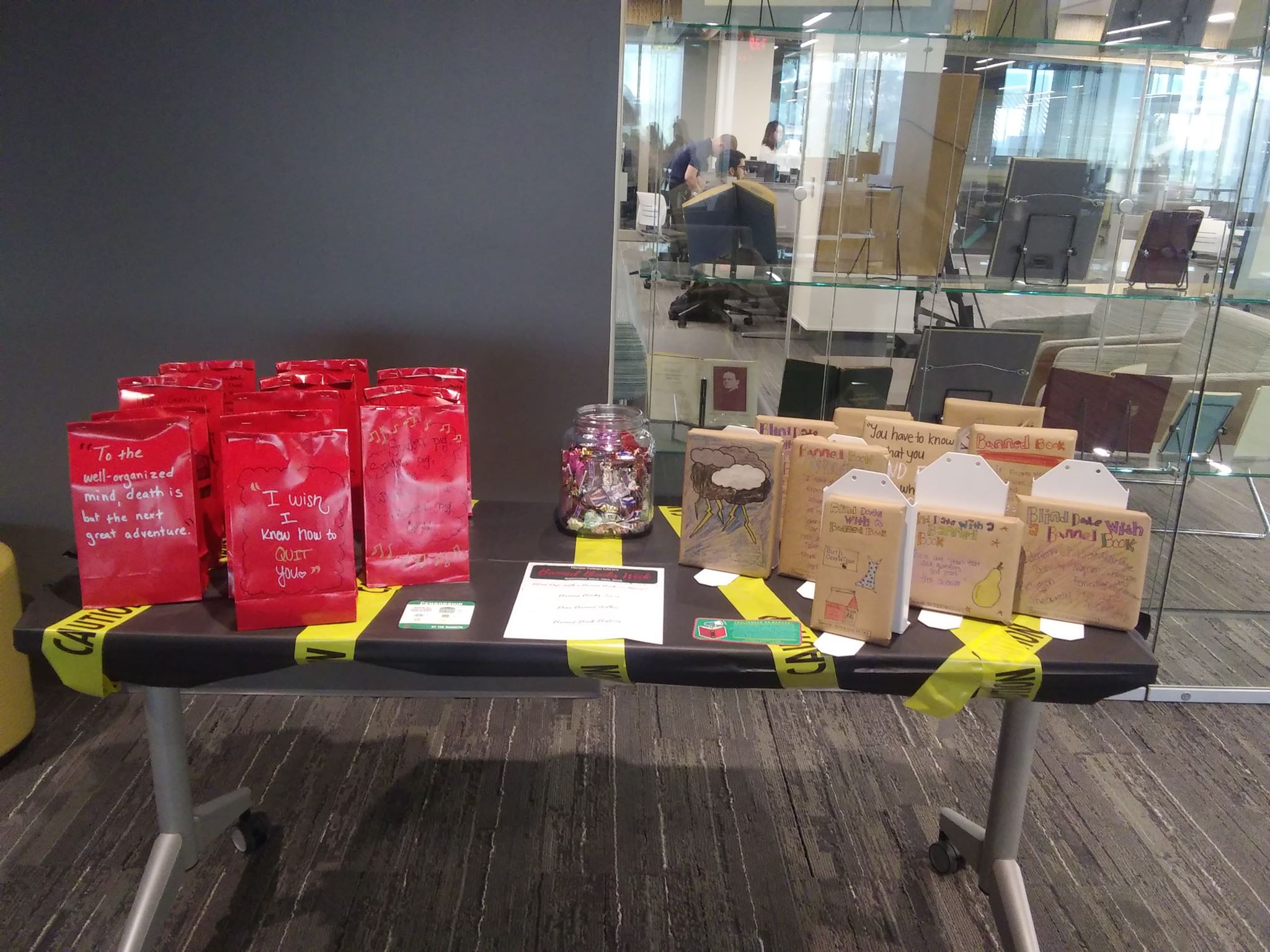 Join us for any of the following events as we celebrating Banned Books!
All events are located in the programming space on the second floor of the library!
Blind Date With a Banned Book (or Movie!)
Want to take a walk on the wild side? Then take a chance on a banned book! From September 10th – 30th,
visit the Library to select your "date" from our collection of blind date books and movies.
Warning: these books have bad reputations!

Banned Books Trivia
Do you know why Little Red Riding Hood was banned, or the amount of books that were challenged last year?
Put your mind to the test with our Banned Books Week trivia! Come to the Library's programming room to take
our whiteboard quiz and see how much you know.

Dear Banned Author...
Banned Books Week isn't just about the books, it's also about the authors behind our favorite banned books!
Take some time out of your week to write a letter to a banned author. You can write about why you like their
works, what characters you related to, etc. Materials will be provided, and all letters will be mailed out
after the week is over.

Banned Book Buttons
Want to show off your support of banned books? Come to the Library programming room and
create a banned book button! Make a button of your favorite banned book character, line from a banned book, or
general banned book saying. Materials will be provided.

Questions? Visit the Library or call 847.925.6584 to learn more about Banned Books Week.