Banned Books Week

Harper College Library

September 19, 2019

September 19, 2019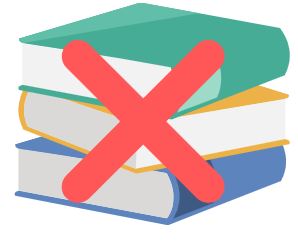 What is Banned Books Week?
Stop by the Library to learn more about Banned Books Week. Discover the differences between banning and challenging of materials, learn more about how censorship works, and find out the most challenged books of 2018.
Pick up a reading list to discover a variety of banned or challenged books
Banned Books Trivia
Do you know why "The Wonderful Wizard of Oz" was banned? Put your mind to the test with our Banned Books Week trivia! Stop by the Library to take our quiz and see how much you know.
DIY: Mini Notebooks
Why buy a new notebook when you can make one yourself? Come into
The Make Shop and create your own notebook out of recycled materials.
Available during The Make Shop hours
Tuesday: 10 AM - 4 PM | Wednesday: 10 AM - 6 PM | Thursday: 10 AM - 4 PM
Questions? Visit the Library or call 847.925.6584 to learn more about Banned Books Week.