Day of the Dead Celebration
Day of the Dead Celebration

Harper College Library

October 23, 2018

October 23, 2018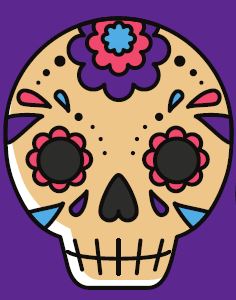 Join October 29th- November 2nd for a DÍa de los Muertos celebration in the Library. This Mexican holiday is a celebration of life held to honor loved ones that have passed away.
Swing by and check out the colorful decorations and learn about the history of the holiday. We also have some fun activities that can provide a break from your studies including: creating a skull or butterfly button, Day of the Dead coloring sheets, or recipe for some "Bread of the Dead" to take home.
DÍa de los Muertos also coincides with the Monarch Butterfly's migration to Mexico for the winter! We will have a flyer with information about Monarch Butterflies and a guest speaker coming to talk to us about Monarch tagging on Harper's campus!