I'd Rather Be Reading!

Harper College Library

January 17, 2019

January 17, 2019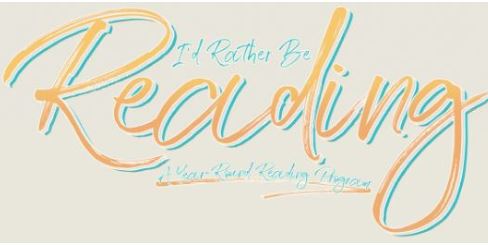 I'd Rather Be Reading is a year-round reading program to help promote recreational reading and engagements with our patrons.
Every three months, one winner is chosen to receive a prize package!
Contest periods run from September-November, December -February, March-May, and June-August.
It is open to all Harper College students, employees, and community members.
Every book read counts for one entry. The book must be checked out from Harper College's Library collection or through Interlibrary Loan (community members cannot request items from Interlibrary Loan). Print & audiobooks are both accepted formats.
Entry forms can be picked up and dropped off on the 2nd floor of the Library at "The Desk". They can also be entered online through this form:
I'd Rather Be Reading Entry Form (bookmark the link for easy access!)
There is no limit to how many times participants can enter the contest!
Need a good book recommendation? Keep your eye on the Library's blog for staff book recommendations!
Questions? Visit the Library or call 847.925.6584.