Spring Into Action Early for a Great Fall!
Spring Into Action Early for a Great Fall!

Keith Goode, Academic Advisor and Jalen Little, Admissions Specialist

April 24, 2019

April 24, 2019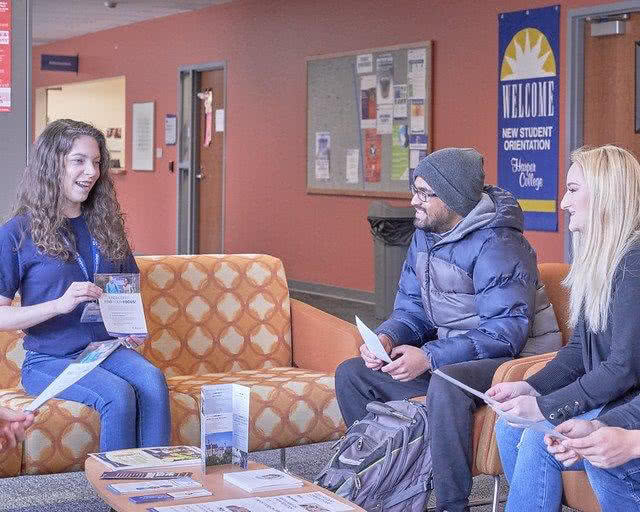 Many students have already decided to attend Harper College this fall, while others are still exploring options. While it is never too late to get started at Harper, there are benefits to timely action. Attending New Student Orientation and registering early allows students to choose from a wide variety of courses and schedules to suit their personal needs. Additionally, greater financial opportunities, like scholarships, are available earlier. While course options still exist later in the summer, students may not be able to put their first choice schedule together.
Below are the steps that students are encouraged to complete as soon as possible:
Complete the application review with an Admissions Specialist in Admissions Outreach.

This is the first step in the process to enroll. After completing the application, students will meet or speak with an Admissions Specialist to review the application information and discuss the enrollment process.
Review financial options.
Early enrollment allows students to take advantage of applying to a variety scholarships available here at Harper. Students that apply for Financial Aid (FASFA) now have the advantage of completing necessary paperwork and registering early.
Complete placement testing in the Testing Center.

All degree-seeking students need to demonstrate placement for English and math. Placement exams may be waived if students meet any of these requirements.
View the "Introduction to Orientation" online module and schedule the in-person New Student Orientation through the MyHarper Portal New Student Checklist.

New Student Orientation includes important information about getting started at Harper and a one-on-one meeting with an academic advisor to develop an educational plan.
Register for classes
At New Student Orientation, students register for classes in the One Stop. The earlier registration occurs in the summer, the more course options students can choose from to create a convenient schedule. A typical first semester of college includes a math, English, and Start Smart course, all designed to help students get off to a strong start. Parents and family members are welcome to attend New Student Orientation!