In the Midst of Darkness Came Hope
In the Midst of Darkness Came Hope

Communications

March 14, 2018

March 14, 2018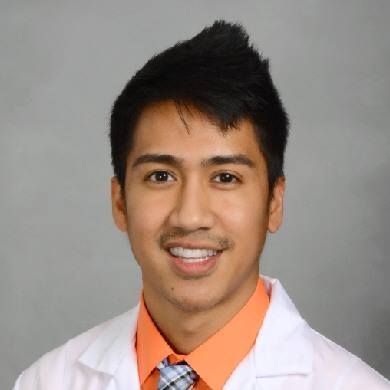 Last semester was not easy for Navin Cabrera, a dental hygiene student.
His father, who ten years ago experienced a freak accident that left him paralyzed, was seriously ill and in and out of intensive care. His mother was dealing with depression that triggered spending sprees, which put the family on the brink of financial ruin – and landed her in jail. Navin was trying to spend time at the hospital with his dad, figure out how to bail out his mother and juggle the demands of the most intensive semester in Harper's Dental Hygiene program. He wasn't succeeding. He was falling asleep in class and his grades were suffering.
His instructor Silky Sharma took notice and called him in for a heart-to-heart conversation.
It wasn't an easy conversation, but a necessary one. If Navin wasn't absorbing the material, she couldn't allow him to work on patients and compromise their care, nor could she allow his peers to carry him along. Listening to Navin's story, Silky acknowledged that if she were in his place, she wasn't sure she could continue in the program. She assured him that the department wanted to find a way to help him be successful and laid out his options, which included taking a semester off. Navin knew he needed to do some deep thinking. "I had to make a decision; half of me wanted to stop out," reflected Navin. But he didn't quit. He decided to stick with the program because of his dad.
"I wanted to be with my dad in the hospital. My dad, on the other hand, wanted me to be at school," recalled Navin. "My dad wanted me to be happy. He knew that dental hygiene was my passion."
Finding his passion hadn't come easy for Navin.
Prior to Harper, Navin had a number of false starts. He started out at the University of Illinois, Chicago, with a full ride in the engineering program. He had come from a long line of engineers – his father had a successful civil engineering company that he had hoped to pass on to Navin. But Navin's heart wasn't in it, so he left UIC. His mother wanted him to go into nursing, so he enrolled in the program at Elgin Community College. He left after one semester. He started taking pharmacy courses at Robert Morris University, but dropped out. He had spent a lot of money on his education and had nothing to show for it. "I just wasn't ready for life or a career; I was playing around," said Navin. The only thing that stuck was when he went to Everest College to become a dental assistant. It was this success that led Navin to his current path of becoming a dental hygienist.
"Throughout all of these ups and downs, my parents still supported me. They always believed in me and wanted me to be happy and successful. Completing Harper's Dental Hygiene program would allow me to fulfill their dreams for me," noted Navin.
With finals fast approaching, Navin recommitted to his studies. Unfortunately, the weekend before finals, just as he was able to get his mother released from jail, Navin's father passed away. "My dad was the happiest guy I knew. He helped me see life differently," recalled Navin. "I want so much to make him proud."
On the day of his father's wake, Navin received a sign of hope. He learned that he had been awarded the 2017-2018 Donna Penkava Grzegorek Dental Hygiene Endowed Scholarship. "The scholarship gave me some light and that good things may come along," a very grateful Navin acknowledged. "This scholarship is more than a simple act of kindness or financial support. This scholarship truly resembles hope for me."
Navin still has his final semester to complete. The road ahead won't be easy, but he reminds himself, "No matter what, just finish. It's what my dad wanted for me."