We Are Harper: Sam Giordano
We Are Harper: Samuel Giordano

Communications

November 28, 2018

November 28, 2018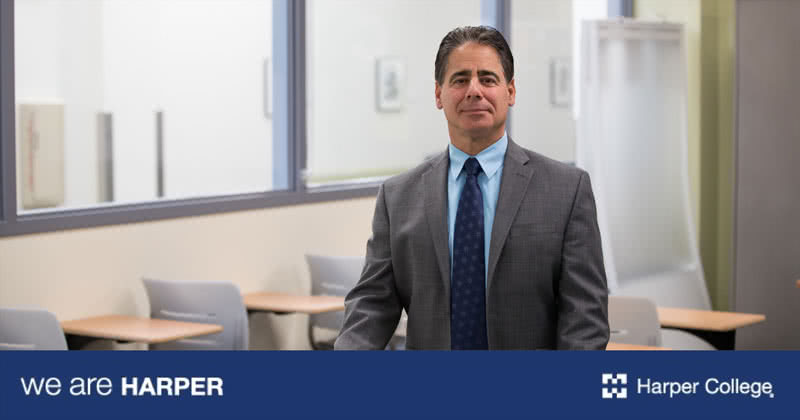 Name: Samuel Giordano
Nickname: Professor G
Program/Career: Fire Science Technology, Firefighter
One Word That Describes You: Motivated
Hobbies: Dinner and dancing with my wife, classic car shows, vacationing, outdoor events, driving my Mustang, hunting, and building things.
---
What drew you to pursue a career in

Fire Science Technology

? Why do you like teaching this program?
As a career firefighter and the Director of the Fire Training Academy, I was responsible for training many firefighters. This experience showed me the importance of being an instructor and mentor to new and upcoming firefighters because they need that support in order to be successful in this dangerous career.
What led you to Harper College?
A fellow Fire Officer of mine saw an article in a professional fire magazine looking for a Program Coordinator and Instructor for the Fire Science Technology program at Harper College. I guess I impressed them enough with my interview and teaching demonstration for them to then offer me the job. The rest is history!
What is your fondest memory at Harper College?
My first graduation ceremony I attended as a full-time Harper faculty member and wearing the gown of a college professor. I was so very proud and I couldn't wait for the next graduation a year from then.
---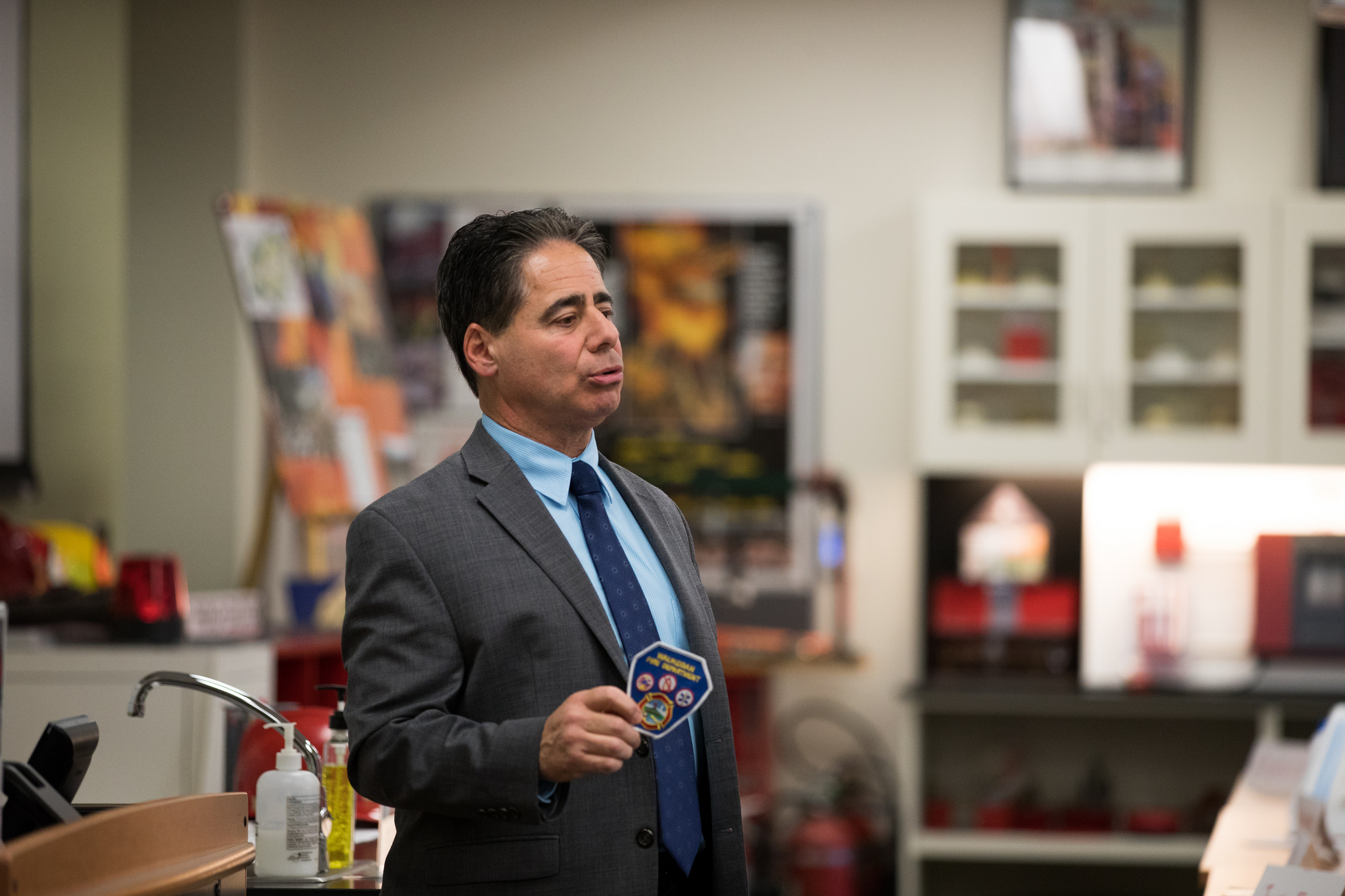 Samuel Giordano, Fire Science Technology Program Director at Harper College, is motivated by preparing the next generation of Fire Science students for the challenges ahead.
---
What challenges/opportunities do future professionals in this field face and how can Harper help prepare them?
When someone dials 911 they are probably having the worst day of their life. Firefighters are ordinary people made of flesh and blood put into extraordinary situations. New Firefighters have to have the physical, emotional and psychological ability to see life at its very worst and not allow that to affect them in a negative way.
At Harper College in the Fire Science Technology program, we don't just teach you how to do the job of a firefighter from a technical aspect, we teach you how to survive this job and be able to cope with the humanistic aspect.
What advice do you have for students interested in pursuing a career in Fire Science Technology?
Becoming a firefighter today is not quick and easy. It is very competitive and it takes time to get through all of the required schooling. So have patience, be a great student, stay out of trouble and stay motivated. You can do it just leave it up to me to help guide, teach, and mentor you in getting the greatest job in the world which is becoming a firefighter!
Shout-out to:
All of my colleagues in the CTP Division. You're the best!
---
Let's get started.
Learn more about Harper College's Public Service programs including Fire Science Technology, Emergency and Disaster Management and Public Safety Dispatcher. Have questions about registration, financial aid or advising? Contact Harper College's One Stop – your one stop source for information.