We Are Harper: Hillary Gack
We Are Harper: Hillary Gack

Communications

March 11, 2019

March 11, 2019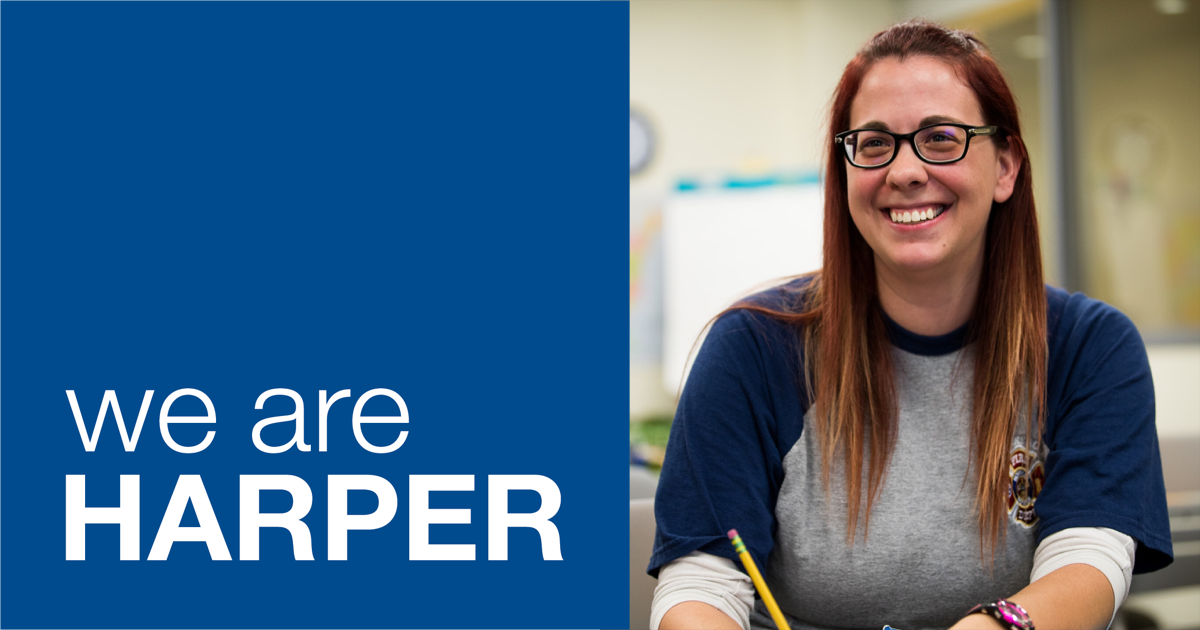 Name: Hillary Gack
Program/Career: Public Safety Dispatch/Emergency and Disaster Management
One Word That Describes You: Supportive
Hobbies: Crafts, travel to various sporting events (Go Cubs!), playing with my rescue cat Tux, visiting zoos, volunteering with my local Emergency Management Agency and volunteering at events to support my local police and fire departments.
---
What drew you to Emergency and Disaster Management?
The Public Safety Dispatch program was recommended to me by Lieutenant Anthony Butler during my ride along with the Hoffman Estates Fire Department after completing the Hoffman Estates Citizen Fire Academy. I was very excited to learn that this program was offered at Harper and it was being taught by professors who have worked in this field for many years.
What inspired your decision to come to Harper?
Harper College has a great reputation, affordable tuition and offers on-campus classes in Emergency and Disaster Management.
What has your experience been like thus far?
Harper has been a positive and rewarding experience. My professors and the course materials have helped me better understand that I belong in the Emergency Management field. The greatest reward of the Emergency and Disaster Management program has been my classmates. We walked into our classroom on the first day as individuals coming from all different backgrounds, and we left with tears in our eyes as a forever family on our last day. Also the Job Placement Resource Center has been an excellent resource in helping me to define my goals regarding a career in Emergency Management. I have spent many hours with one of the workforce coordinators making sure I have everything that I need to succeed in my journey into a career in Emergency Management.
What are your hopes and goals after Harper and beyond?
I plan on getting my Masters in Emergency and Disaster Management. I hope to become an Emergency Management Coordinator.
What advice do you have for future students who are considering studying Emergency and Disaster Management?
Get involved in a local Emergency Management program. Go for it! I have been involved in my community's Emergency Management Agency since 2018 as an Auxiliary Officer and it has been a life changing experience. I met many new contacts and friends in the field and have learned about all aspects of Emergency Management. I got to be involved in mock disaster drills like wilderness search and rescue operations and weather spotting, and, most importantly, I was able to work with the public on being prepared in the event of an emergency.
Shout-out to:
My instructors, John and Kevin, who gave me a greater understanding and appreciation for careers in Public Safety.
---
Let's get started.
Learn more about Harper College's Emergency and Disaster Management program. Have questions about registration, financial aid or advising? Contact Harper College's One Stop – your one stop source for information.