We Are Harper: Yusra Iftegar
We Are Harper: Yusra Iftegar

Communications

December 18, 2018

December 18, 2018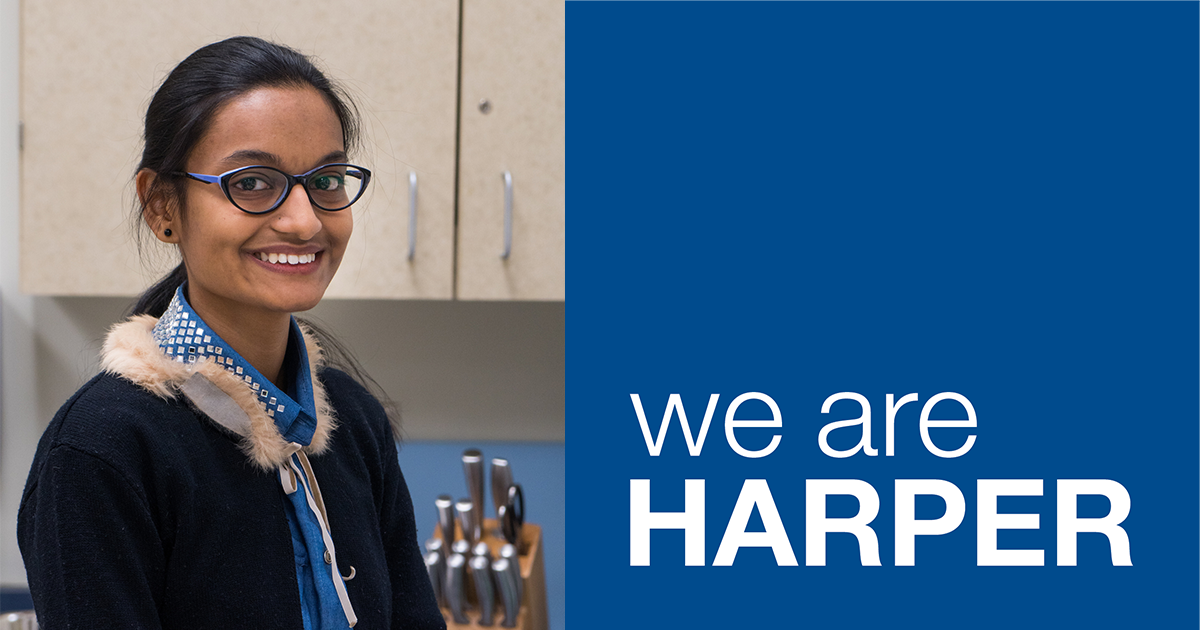 Name: Yusra Iftegar
Nickname: Yusu
Program/Career: Dietetic Technician, Nutrition
One Word That Describes You: Confident
Hobbies: Traveling, reading, listening to music.
---
What drew you to study Nutrition?
Initially I was planning to study Special Education, but when I started my junior year at high school, I took a class that attracted me towards Nutrition. So, when I moved to Illinois and started at Harper College, I jumped at the opportunity to pursue this program, which could help me become a Dietetic Technician while still setting me up to earn a bachelor's degree in Nutrition.
What inspired your decision to come to Harper?
The first thing that drew me to Harper College was the campus. It's so vast with so many facilities, and a really cooperative faculty. Harper being in my community was also one of the reasons for enrolling.
What

has your experience at Harper been like thus far?
The experience has been amazing so far. It's been fun, unique and knowledgeable and I'm so excited for the journey ahead.
What are your hopes and goals after Harper and beyond?
After Harper, I hope to transfer to Dominican University to pursue my bachelor's in Nutrition. I plan to be a Registered Dietitian.
What advice do you have for future students interested in

studying Nutrition?
If you're going to pursue a career in Nutrition, give it your all and be passionate about it. It's such an interesting subject with so much to learn every day. It's not a cake walk, but if you put in 100% you'll really feel a sense of pride and accomplishment.
Shout-out to:
My family, my counselor Anita Rehberg, and Program Coordinator, Traci Wessel. Thank you for your constant guidance and support.
---
Let's get started.
Learn more about Harper College's Nutrition program. Have questions about registration, financial aid or advising? Contact Harper College's One Stop – your one stop source for information.