Northern Illinois University Majors and Programs
Northern Illinois University Majors and Programs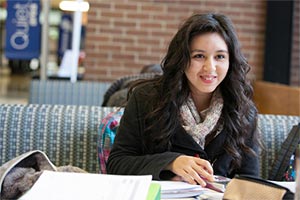 Earn your bachelor's degree or your master's degree from
Northern Illinois University right here at Harper.
Current Programs
Computer Science (BS)
View Degree Pathway - Enterprise
View Degree Pathway - Software Development
This program provides you instruction in various languages (e.g., C++, Java, IBM Assembler, PHP, JavaScript, C#, and Perl), software engineering, security, databases, development environments such as .NET and operating systems.
This degree will prepare you for software development careers in virtually any industry.
Job prospects increase if you have experience with a variety of programming languages or have gained experience through internships.
Admissions Requirements
2.5 GPA
Completion of Associate in Science or Arts
CSC 121 and 122
MTH 134 OR 200 & 201
MTH 220
Higher Education and Student Affairs (MS Ed)
NIU's newest offering at the University Center is the Master of Science in Education (MS Ed) degree in Higher Education and Student Affairs.
Prepare for the next stage of your higher education career with this long-standing master's degree program.
Acquire the practical knowledge and theoretical background necessary for your success through a core of learning experiences supplemented by course work in areas of instruction, administration, and research.
Psychology (BA or BS)
This flexible program includes both face-to-face and online courses.
This program provides a strong knowledge base in psychological theory and research that can lead to exciting careers in industrial, organizational, clinical, school, developmental, social or cognitive psychology, as well as behavioral neuroscience.
Consider combining this degree with a marketing minor to expand your career options.
Admission Requirements
2.0 GPA
Completion of Associate in Arts or Science
PSY 101
MTH 165
Foreign Language (up to 4th level required for graduation - for BA only)
NIU Contact
---
Take the first step
Take your first step toward earning a bachelor's degree at the University Center by requesting information. A University Center representative will reach out to review your academic goals and create a customized University Center plan.