Office Ergonomics
Office Ergonomics is included in the EH&S/RM Manual, Section 13 .PDF
Working from Home? Here are some general ergonomic tips to help you set up your own personal workstation.
General Safety

Remove any trip hazards in your working space, tie up loose cords
Use a chair or boxes to block access to the trip hazard if needed
Don't overload outlets and use grounded extension cords
Be aware of your surroundings and remove any dangerous items to protect children and pets

Using a Laptop? Don't hunch over it.

Use a laptop stand or stack books to support the screen
Use an external keyboard and mouse and keep everything at the correct height

Prevent Wrist Wrinkles

Use a gel wrist rest, to protect your wrists from hard surfaces
Use a folded hand towel below your keyboard and mouse if you don't have a gel wrist rest

Monitor Use

Follow the 20/20/20 Rule; for every 20 minutes of looking at the computer, look at least 20 feet away for 20 seconds
Place your monitor 90 degrees to the placement of windows to prevent glare

Chair Comfort

If you are uncomfortable in the chair you are sitting in, add back support like a rolled towel or pillows for added padding on the seat

Footrest Options

Knees should be even with your hips and ankles at 90 degrees
Use a footrest to keep the knees at hip height to help your lower back
Do not tuck your feet under the seat, it stresses the knees
Need an Adjustment?
There are generally 3 types of office chairs on campus. Determine which type you have and review how to adjust your chair.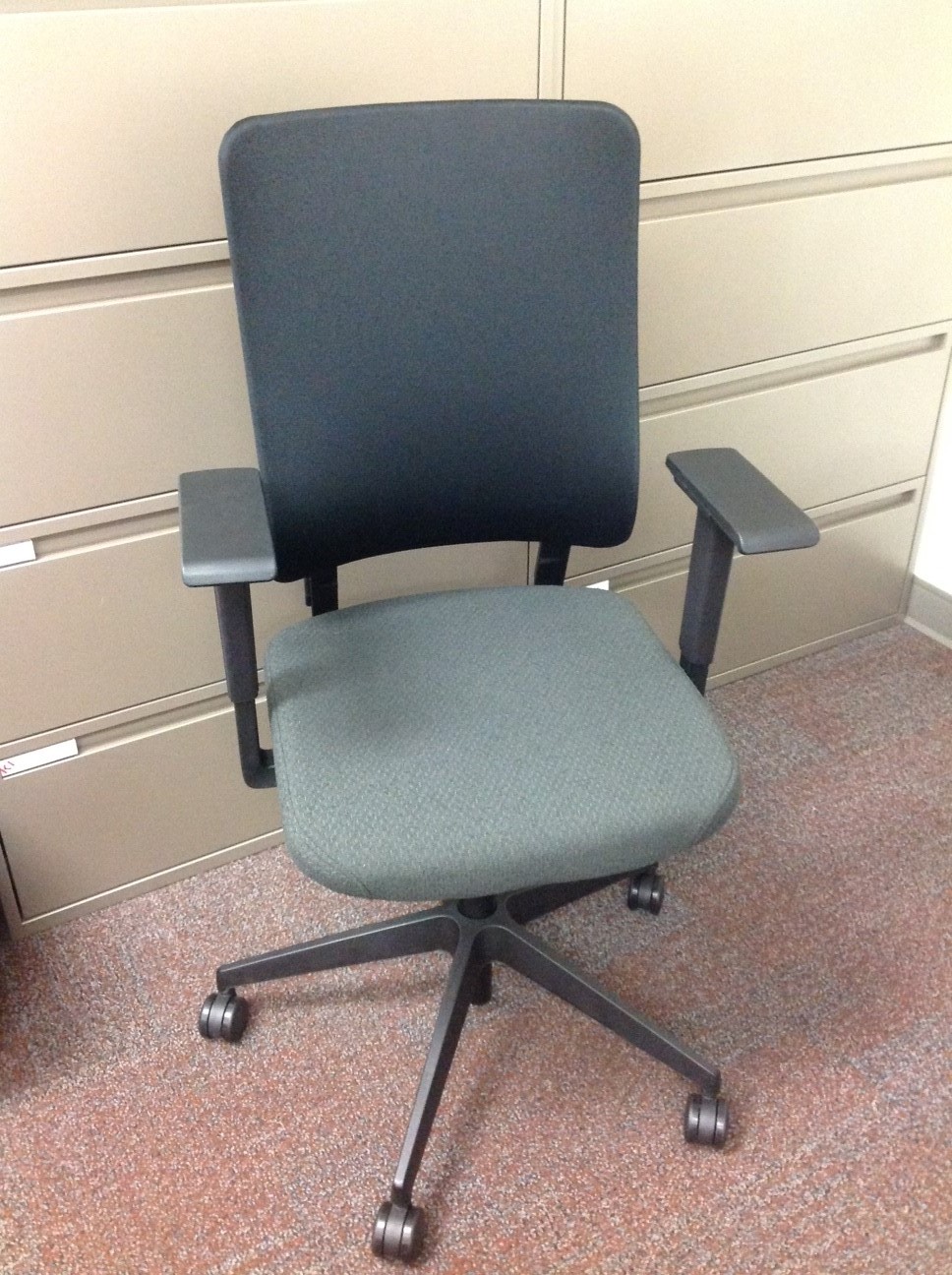 KI FourC Task Chair: Learn how to adjust your chair here.
Learn more at Occupational Safety and Health Administration (OSHA).
Departments are responsible for providing a proper ergonomic workstation (an adjustable chair and keyboard tray) upon hiring a new employee working at a computer.
If you are not able to resolve your concern and want to schedule a 30 minute Ergonomic Evaluation, submit this form.