Harper College Educational Foundation
A message to the Harper Community:
During these uncertain times we are seeing many Harper College students needing food, rent, technology resources, or even assistance with their payments for their next tuition bill. We do not know what the long-term impact of this national emergency is going to be. Yet we do know this situation will create hardship for many Harper College students. Over 73% of Harper students work while attending classes. Many of these students will be affected by reduced working hours, or job loss. Losing weeks or even months of income could be enough to permanently derail our hardworking students' goals.
The Harper Student Emergency Relief Fund will award up to $500 to currently enrolled Harper students to handle needs such as:
*Groceries and household items
*Rent/Mortgage
*Medical Expenses
*Gas
*Technology needs for online learning or Wi-Fi access
*Making a payment for their current tuition bill
Scholarship funds will help to keep our students on track with their educational goals.
The Harper College Educational Foundation Board of Directors has demonstrated their commitment to Harper students by providing a $20,000 challenge grant. Every dollar raised (up to $20,000) will be matched, dollar for dollar, by our Foundation Board of Directors. We ask all members of the Harper community to join them in helping Harper students in their time of need.
---
Harper College Educational Foundation
Harper College offered its first classes over 50 years ago to fulfill a promise — a promise to increase access to quality, affordable education that improves lives and helps build a vibrant community for residents and businesses of Chicago's northwest suburbs.
The generosity of participation of the College's alumni, donors and partners have helped Harper keep this promise in increasingly innovative and enriching ways.
Your gifts make a difference
With your donations, the Harper College Education Foundation has made a significant impact in the lives of students in the past year: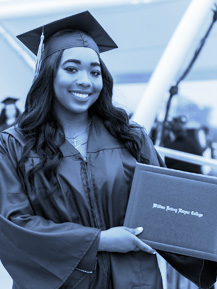 More
than
$1.1
million
in scholarships, grants and awards were distributed

224
scholarships funds and programs made awards

563
students received a scholarship, grant or award
The Harper College Educational Foundation is a 501(c)(3) non-profit organization designated to provide funding and resources for the College not available through normal government and tax sources. The Foundation actively seeks contributions from a variety of public and private resources including individuals, corporations and other foundations. It acts as a trustee for donations to assure that gifts are distributed in the manner specified by the donor.