Endowed Scholarships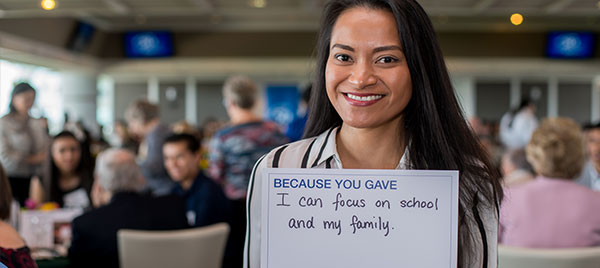 What is an endowed scholarship?
Endowed scholarships are funds established by individuals, families, or groups of donors to provide continual aid to Harper College students who have general financial need or who meet established criteria. Endowed scholarships may be named in someone's honor – for example, a friend, a professor or loved one.
Those who establish or contribute to an endowed scholarship may be kept informed of the scholarship fund's status through an annual report. When a scholarship is fully funded, the donors typically receive information and meet a student recipient, which helps to convey the real, immediate, and ongoing impact of the scholarship.
What does it mean to "endow" a scholarship?
An endowment is a permanent fund, often named for the donor(s) or other individuals. When a donor establishes an endowed scholarship fund, the gift amount is retained in perpetuity and cannot be spent. Only the interest is awarded based on the Foundation's spending rate for the current fiscal year. The scholarship may be restricted to a specific program or remain unrestricted to support a wider variety of students.
How are endowed scholarships awarded?
Students apply online for scholarships through Harper's scholarship management system. Scholarship applications are reviewed, and the Educational Foundation distributes these awards to student accounts. Distributions from endowed scholarships are made according to the specified requirements of each fund. For example, an endowed scholarship might be restricted to first generation college students or students studying a health career.
Your gifts in action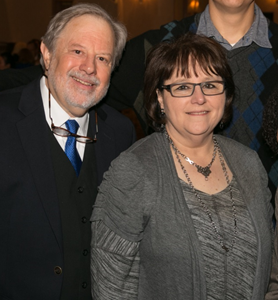 As older adults getting married, we didn't need to have a traditional gift registry. Instead, we endowed the scholarship and asked guests to donate. Now the scholarship could continue in perpetuity. We felt it was the best way to assist students while celebrating a special time. Read More
For more information please contact Lauren Chilvers, Scholarship and Special Project Coordinator at lchilver@harpercollege.edu or 847.925.6305.