Inspire Endowed Scholarships
Endowed Scholarships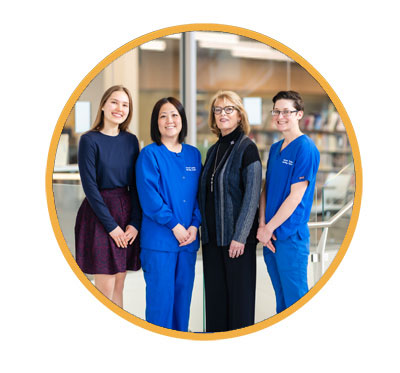 I cannot think of a better investment in the future of our college and our community than an endowment that keeps on giving. It is a lasting legacy.
Diane H.
Endowed gifts sustain for decades; with endowed gift you make a difference immediately and forever. Creating an endowment or contributing to an existing one provides a lasting source of income to support causes that are meaningful to you. Your established endowed fund can be designated for a specific scholarship purpose, a specific academic focus or for the college's highest priorities. Endowed scholarships can be established with a gift of $10,000 payable over three years. Donors may create the name of their scholarship and customize their scholarship's criteria. Endowed scholarships may be created with a check, credit card, or donor advised fund grant. There may be significant tax benefits if the gift is made using appreciated securities. Pledges payable over three years may also be established. Planned gifts can also established to a future endowment or be used to add to an existing endowment. Some donors use their workplace corporate matching gift program to help establish or grow their endowed scholarships.
Benefits
Endowed scholarship donors receive an annual scholarship stewards report, are invited to the Realizing dreams Donor/Recipient event and have an opportunity to meet their scholarship recipient(s) at Foundation functions.