Extension Cord and Space Heater Safety
Extension Cord and Space Heater Safety
During the winter months' rooms and office space temperatures can fluctuate or even be uncomfortable. It is important to contact Facilities Management at ext. 6350 to put in a work request to notify the appropriate staff of the issue or you can submit an eMaint work request here.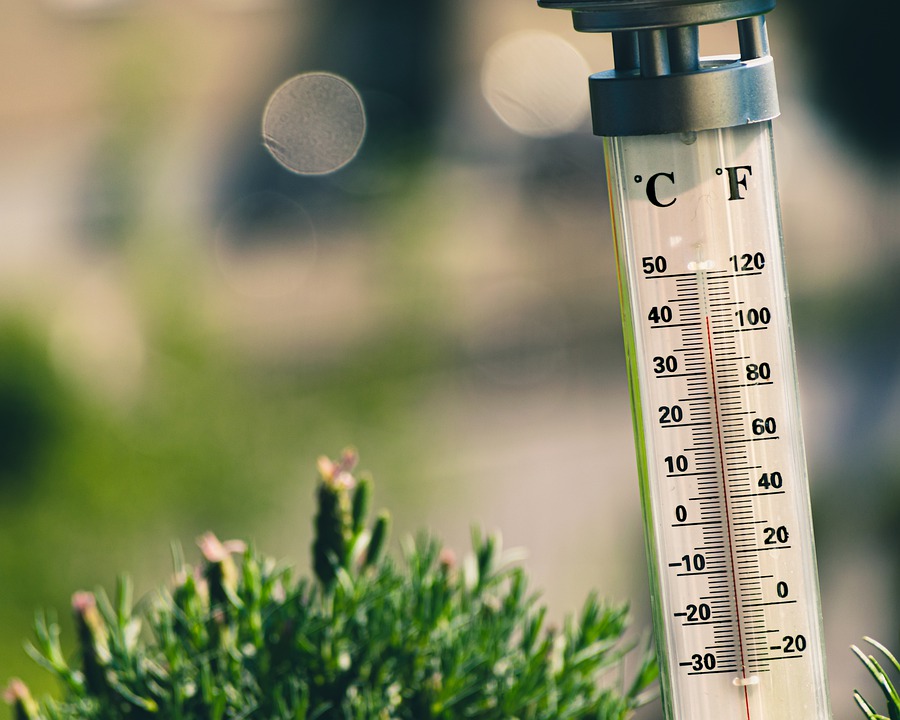 If you can, try saving energy by wearing weather appropriate clothing, and have an extra sweater on hand in the office. If this is not an option, and you chose to bring in a space heater from home, here are some important safety tips for you.
Requirements for acceptable space heaters at Harper College.
All space heaters shall be UL, ETL or CSA certified
Heaters shall have the automatic shut off feature if the unit tips over
Heaters shall not be left ON unattended
Harper College will not purchase space heaters for personal use
Space Heater Safety Tips from the Electrical Safety Foundation International (ESFI)
Make sure your space heater has the label showing that it is listed by a recognized testing laboratory.
Before use, read the manufacturer's instructions and warning labels carefully.
Inspect heaters for cracked or broken plugs, or loose connections before each use. If frayed, worn or damaged, do not use the heater.
Never leave the space heater unattended. Turn it off when you are leaving the room.
Space heaters are only meant to provide supplemental heat and should never be used to warm bedding, cook food, dry clothing or thaw pipes.
Proper placement of space heaters is critical. Heaters must be kept at least 3 feet away from anything that can burn, including papers, clothing and rugs.
Locate space heaters out of high traffic areas and doorways where they may pose a tripping hazard.
Plug space heaters directly into a wall outlet. Do not use an extension cord or power strip, which could overheat and result in a fire.
Do not plug any other electrical devices into the same outlet as the heater.
Place space heaters on level, flat surfaces. Never place heaters on cabinets, tables, furniture, or carpets, which can overheat and start a fire.
Resources
Extension Cord Safety
The Electrical Safety Foundation International (ESFI), "is the premier non-profit organization dedicated exclusively to promoting electrical safety at home and in the workplace."
Extension cords are a temporary solution; they are not meant to be used as a long term extension of your household or businesses electrical system. Below are some safety tips from ESFI about extension cords.
Do not overload extension cord
Do not allow them to run through water or snow on the ground
Do not substitute extension cords for permanent wiring
Do not run extension cord through walls, doorways, ceilings or floors. If cord is covered, heat cannot escape, which may result in fire.
Do not use extension cord for more than one appliance
Heavy reliance on extension cords indicates that you have too few outlets for your needs. Have additional outlets installed where you need them.
Multiple plug outlets must be plugged directly into the wall electrical outlets; they cannot be daisy-chained into one another.
Make sure the extension cord or temporary power strip you use is rated for the products being plugged in, and is marked for either indoor or outdoor use.
The appliance or tool that you are using the cord with will have a wattage ratting on it. Match this up with your extension cord, and do not use a cord that has a lower rating.
Never use a cord that feels hot or is damaged in any way. Touching even a single exposed strand can give you an electric shock or burn.
Never use 3-prong plugs with outlets that only have two slots for the plug. DO NOT cut off the ground pin to force a fit. This defeats the purpose of a three-prong plug and could lead to an electrical shock. Never force a plug into an outlet if it doesn't fit.
Buy only cords approved by an independent testing laboratory, such as UL, ETL, or CSA.
"Extension Cord Safety: What to do and what to avoid" - Caring for Cords:
Always Store Indoors
Unplug when not in use
Throw away damaged cords
Pull the plug, not the cord, when disconnecting from the outlet
Resources