3D Printed Toys For Tots 2021
3D Printed Toys For Tots 2021
A hearty THANK YOU to all the elves and partners that participated in our toy drive this year! I'm excited to announce that WE DID IT! We brought smiles to thousands of kids in our community by making and donating 7,195 toys and easily surpassed our goal of 5,000. Phew... time to recover... and... look forward to our 2022 toy drive! Hope you'll join us! Have a great 2022!
---
Total Smiles (Toys) Donated: 7,195 (Harper GOAL 5,000)
---
Harper Elves Hard at Work Making Toys: 35
---
2021 Toy Models: HERE
---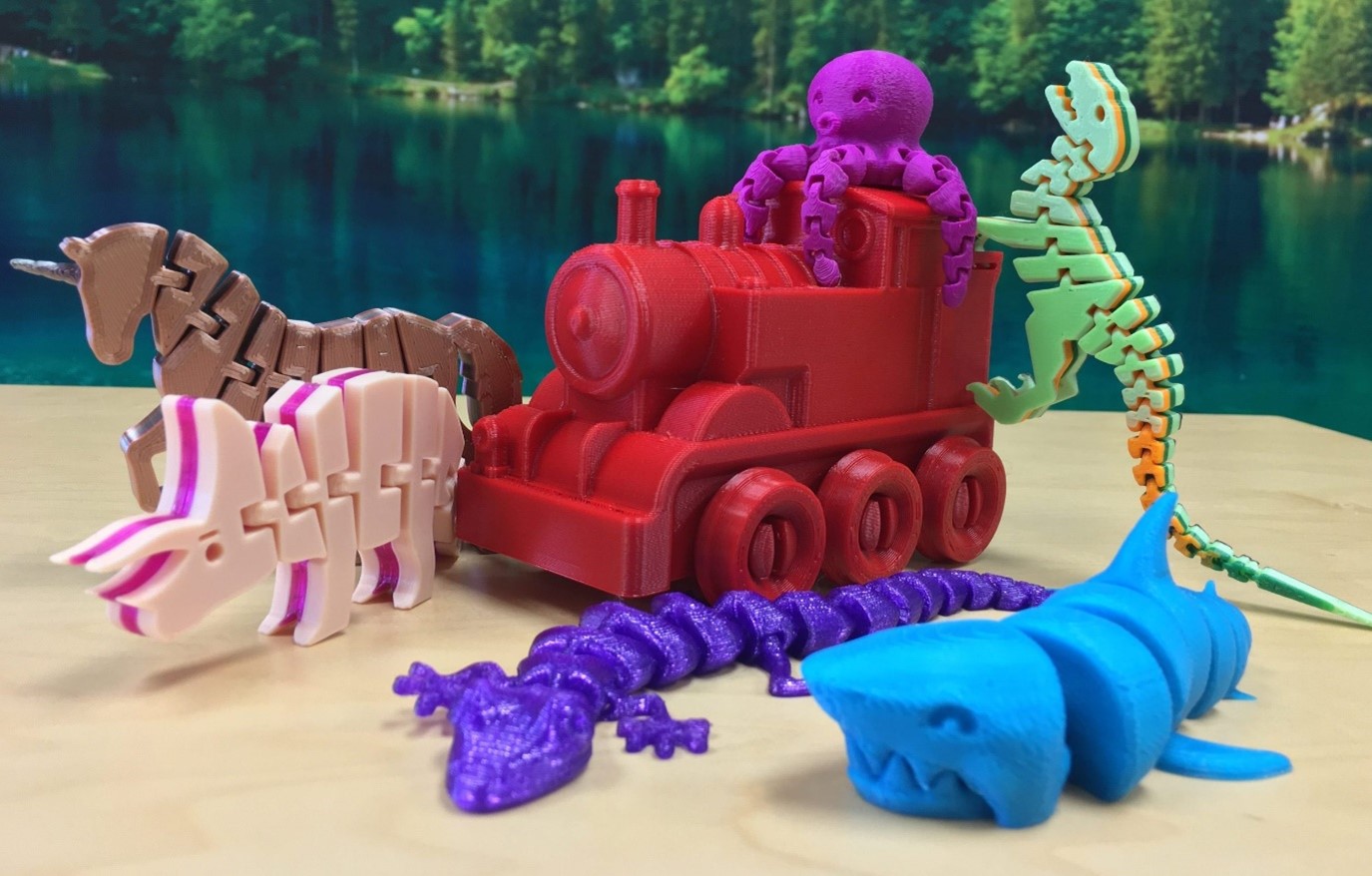 We are excited to announce Harper's 3D Printed Toys for Tots 2021 toy drive, brought to you by the Harper Business and Entrepreneurship club and the IDEASHOP Makerspace and Entrepreneur Center. We will make 3D printed toys and donate them to the Marine Core Reserve Toys For Tots organization and local nonprofits in our community. We want to bring smiles to at least 5,000 kids this holiday season. If you have a 3D printer or know someone that does we need YOU to bring our vision to life.
This program is inspired by and supports IC3D's 4th Annual 3D Printed Toys for Tots Campaign. Last year, IC3D's volunteer 3D printing elves, including our makerspace manager, Jeff Moy, made and donated 18,000 toys that were donated mostly across Ohio and Michigan. This year, with more time and distributed efforts, the overall goal is 50,000 toys donated across the nation! We are setting a goal for Harper at 5,000 toys! No sweat, right?
Harper is an is an IC3D Elfhub for the Chicago area and also runs our own toy drive. We are recruiting our own printing elves, counting and quality checking toys before delivering them to non-profits.
Please volunteer to join the toy drive: Elf Volunteer Application
*** Special deal: the first 20 volunteers that agree to print a whole spool worth of toys will get the filament for FREE!
Your Elfish mission is to:
Print and donate any number of toys from the provided models.

Drop off or ship toys to the Harper College Elfhub before 12/15/2021
Elves activate! Let's work together to bring smiles to thousands of kids this holiday season!
Elf Central
Elf Resources
Get this years toy models here: Toy Models
Join our Discord
Sign up to get updates on all the cool stuff happening at the Harper IDEAShop!
IF SHIPPING toys to the Harper College Elfhub: Harper College Makerspace, 1200 W. Algonquin Rd, Rm H-130, Palatine, IL, 60067
IF DROPPING OFF: We are located on Harper's main campus in Building H, Room H-130. Park in lot 6. Enter through door between preschool and FMA Lab. Go down hall and turn left down the main hallway and walk to the other end of the building.
Special ElfDeals...
20% OFF all IC3D materials! Use discount code "PrinterElf2021" at https://www.ic3dprinters.com/shop/
Help the environment and print with recycled 3D printer filament. Printer Elves get 10% off at Greengate3D with discount code "Harper" at https://greengate3d.com/collections/recycled-pet-g
To give you a hint of what's possible, one of our partners this year is IT-Works 3D. They have generously agreed to give Printer Elves 10% off orders with code "TFORT21". This should help alleviate some of the strain as you push your printers to their limits!