Making learning personal, exciting and fun
The Makerspace and Entrepreneur Center is a bright, friendly and collaborative membership-based innovation hub created to inspire the next generation of entrepreneurs, inventors, artists and engineers to pursue their creative passions and bring their entrepreneurial ideas to life. We focus on empowering students by providing them a vibrant and engaging platform of tools, community, education, and mentoring allowing them to maximize their creative potential.
The Center is open to all students who are looking to start a new business, even if they don't yet have a specific idea for starting up a business. The Center serves as the lab of the Entrepreneurial Maker Certificate Program, and is open to students in other programs, from Fashion Studies to Engineering, as well as, community members.
Center Updates
Check out the Build Your Own 3D Printer Camp
New membership options are live on our "JOIN" page!
Welcome Makers!
Our camp season is winding down quickly. There are still a couple seats left in our popular middle-school camp "Build Your Own 3D Printer". Click on the link above to enroll.
We have a lot of cool new equipment for you to bring your cool ideas to life. The highlights are our new UV-LED printer, professional 3D scanners, and more... Drop by to check them out, sign up for updates, or come to one of our upcoming events.
We can't wait to see you again in the makerspace!
Jeff
Makerspace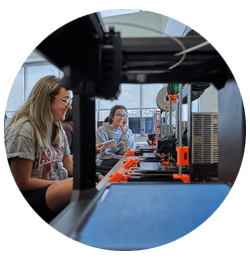 Bring ideas to life
Take that idea turn it into something to hold and behold! Work on your dream project. Use our platform of 3D printers, laser cutters, CAD software and other great maker tools to create the prototype of your next great invention. Or just come in to learn and play.
Community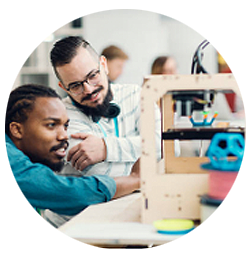 Collaborate
Behind every successful business is a supportive community there to share their hard-earned wisdom and help them on their journey. Make our community of members, partners, advisors, friends, and mentors your success team.
Education and Programming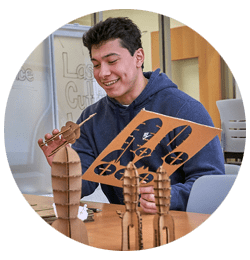 Build your skills
Take one of our fun hands-on workshops designed to get you up to speed FAST. Schedule a free consultation with our subject-matter experts to get advice about your business or project. Learn at your own pace in whatever size "bites" that suit you and make lifelong friends with people just like you.
Coworking Space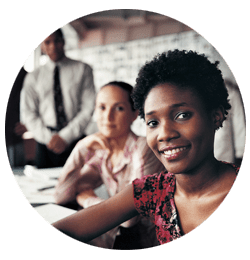 Get to work
Let us be the home for your business. Book a meeting room to host your next company meeting or event. Come work in a bright, inviting, friendly and open environment complete with amenities on the campus of Harper College. A Starbucks, Subway, cafeteria and library are only steps away.
<a href="/maker/calendar/index.php">Events</a>
<a href="/maker/calendar/index.php">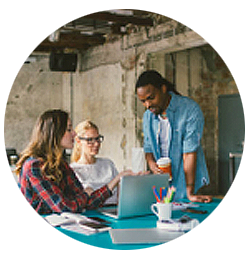 </a>
Learn and network
Be inspired. Make connections. Learn. Attend one of the fun and informative events hosted by our center to network and learn from experts in their fields. Have expertise that you'd like to share with our community? Contact us to hold your next event in our Center.
<a href="/maker/calendar/index.php">See Events</a>
Business Incubator and Accelerator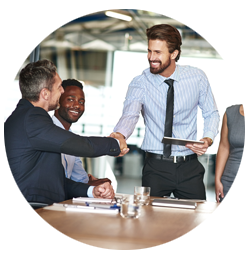 Get your startup started
Take that great idea and turn it into a great business. Already have a business? Let's accelerate it to the next level. Our business incubator and accelerator programs will help turn your idea into a sustainable business and keep you on course.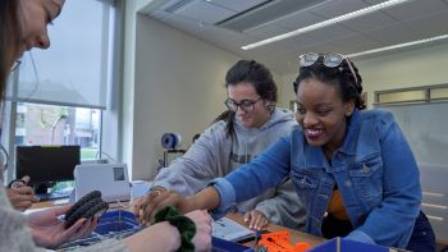 Harper College's new Makerspace and Entrepreneur Center aims to inspire the next generation of entrepreneurs, inventors and engineers to pursue their creative passions and bring their ideas to life by building a vibrant and engaging platform of tools, community, programming and mentoring. Read More
Contact Us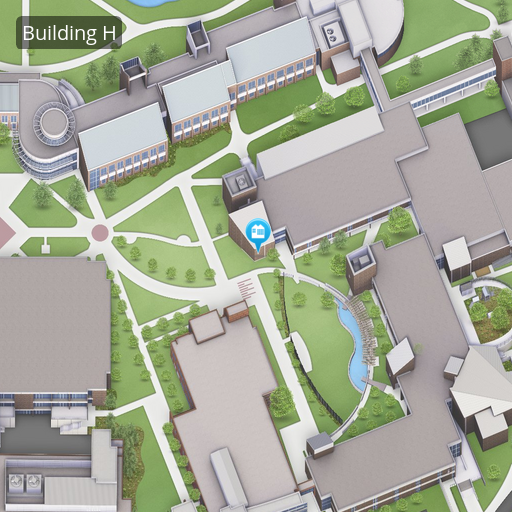 Makerspace and Entrepreneur Center
Building H H-130
847-925-6188
Get More Info
Hours of Operation:
Monday 10am - 7pm
Tuesday 10am - 9pm
Wednesday 10am - 9pm
Thursday 10am - 9pm
Friday 10am - 5pm
Saturday 10am - 3pm
Sunday Closed