We Are Harper Employee Giving Campaign
Thank you to our Harper College employees for the difference you make to our students. 57% percent of Harper employees make donations to the Harper College Educational Foundation. Their willingness to invest personally in our students. They believe in the power of education and are dedicated to ensuring no one's future is limited because of their current financial situation.
During the 2020-2021 academic year, Harper employees donated the equivalent of 671 credit hours. That's enough to take 11 students the whole way through their associate's degree program at Harper. Our employees are making a difference each day through the care they show our students.
If you are an employee who would like to give, it only takes a few seconds with our online form. We also welcome one-time gifts in any amount.
Meet Emina Abdic
Emina is a Harper College student worker and Foundation scholarship recipient. You may have met Emina at a COVID check-in station or in her previous work as a chemistry supplemental instructor. Emina would like to share a few words with you about the importance of employee donations to students like her.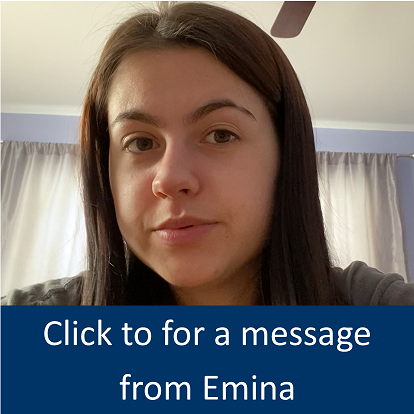 Messages from Harper Employees