Information Sessions
One of the best ways to learn about Harper is by attending an info session.
Free information sessions are offered throughout the year. Hear details and ask questions about programs, costs, transfer credit, and services to help you succeed.
Campus Tour
Campus Tours: Explore our beautiful campus and see our state-of-the-art facilities.
Career Direction Workshops for New and Prospective Students
Especially for High School Students
Especially for Adult Students
Adult Learner Information Session:: The sessions are designed for prospective students who would like to learn more about our academic programs, financial aid, and campus resources available to help them achieve their goals.
Prepare for a Career in Early Childhood Education
Prepare for a Career in Health Care
Health Careers Information Session:: This event is designed for individuals who are interested in Health Care and want to learn more about admissions, program requirements and career opportunities.
Prepare for a Career in Law Enforcement & Forensic Science
Prepare for a Career as a Paralegal, Legal Assistant, or other Legal Professional
Legal Studies Information Session: This event is designed for individuals who are interested in Legal Studies and want to learn about program options and career opportunities.
Fast Track Program
Fast Track Information Session:: Fast Track is an accelerated, part-time program, designed specifically for students who want to complete their career certificate/degree by attending either one or two class sessions a week.
Apprenticeship Program
Apprenticeship Program Information Session: This program provides on-the-job training with pay. Your tuition is paid for by the employer so you won't have college debt. And, there's guaranteed employment after graduation.
Bachelor's Degree Completion on Harper's Campus
University Center Information Session: The University Center at Harper College brings DePaul University, Northern Illinois University and Roosevelt University directly to you so you can complete a BA/BS in one of eight programs offered by these leading partner schools.
Continuing Professional Education Programs
Community Education (non-credit) Career Training
Learn about short-term skills and professional training allowing transition to vocational and other academic programs. Courses are for those who are unemployed, working adult professionals, wanting to upskill or change their carer focus quickly.
Contact Us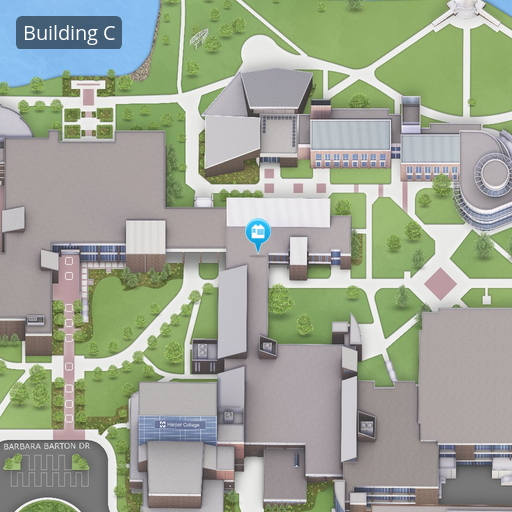 Admissions Outreach
Building C, Room C103
847.925.6700
Email Admissions
Request an Appointment
On Campus Hours—C103:
Monday–Thursday: 8 a.m. to 4:30 p.m.
Friday: 8 a.m. to 4:30 p.m.

On Campus Hours—One Stop A250:
Monday–Thursday: 4:30 p.m. to 7 p.m.
Remote Hours (phone, email, and chat):
Monday–Thursday: 8 a.m. to 7 p.m.
Friday: 8 a.m. to 4:30 p.m.
The office is closed on college holidays.