Get Started: High School Students
Summer Classes Begin Soon
Summer classes begin May 23 and June 6. Find your classes and register today!
Why do thousands of students like you choose Harper each year?
Start your bachelor's degree with transferable credits
Harper has a strong history of successfully preparing students for transfer from Harper to colleges and universities, locally and across the nation. Choose from hundreds of popular transfer courses. You can also explore the option to stay on campus to finish a bachelor's degree through the University Center at Harper College, offering BA and BS programs through four leading universities. Starting your college education at Harper is one of the smartest decisions you can make.
Prepare for a meaningful career
If a four-year degree isn't your personal goal after high school, you can gain knowledge and skills for a satisfying career with great pay and potential for growth -- and you can do it in two years or less through Harper College. Discover apprenticeships that pay for your education and pay you to train for a career. Join the thousands of students who earn job-ready degrees and certifications in health care, information technology, business, law enforcement, and more.
Finish college without breaking the bank
Imagine saving over $67,000 in college expenses while achieving academic success! It's possible when you compare Harper to the cost of two years at a major university. Harper makes college even more affordable by awarding millions of dollars in scholarships to students like you each year year. Harper's team of experts helps you understand all your options when it comes to paying for college.
Go deeper and learn more through quality academics
Take your education to the next level as you discover Harper's Honors Program, learning communities, and opportunities to study abroad. Align your desire to make the world a better place by earning a Social Justice Studies distinction on your diploma. Harper College is accredited by the Higher Learning Commission, the same organization that accredits four-year colleges and universities in the Midwest, such as University of Illinois and Northwestern University. View academic programs.
Thrive with full support for your success
College is about more than getting through your classes -- it's about growing and succeeding all areas of your life. Success is always within your reach through comprehensive resources that include dedicated academic advising, free tutoring, job placement resources, counseling services, and more. Explore the newly opened Cultural Center, a welcoming space of belonging and appreciation for students of all cultures. Take advantage of offerings that include Access and Disability Services, Hawks Care Resource Center, the Veteran's Center, the Women's Center, the Writing Center and more.
Experience your college campus
Harper's vibrant campus life offers you leadership programs, social events, concerts, entertainment, intramural teams and numerous student organizations. Check out the courts, pool, equipment, gaming and wellness offerings free to you as an enrolled student at Harper's state-of-the-art Health and Recreation Center The Harper Hawks athletics teams have won 28 national championships, with student-athletes regularly being named All-American, All-Region, and All-Conference honorees. Go Hawks!
---
What does a real student say about Harper College?
Check out this video from Harper student and scholarship recipient James Hawran as he describes his Harper experience:
---
Thirty short videos to help you plan your future
From Accounting to World Languages, Harper faculty members have created one-minute(-ish) videos that introduce you to 30 programs and fields of study. Check them out here, and start envisioning your future.
Questions? Harper welcomes you to schedule an in-person appointment. Contact Admissions Outreach at 847.925.6700 or request information.
Contact Us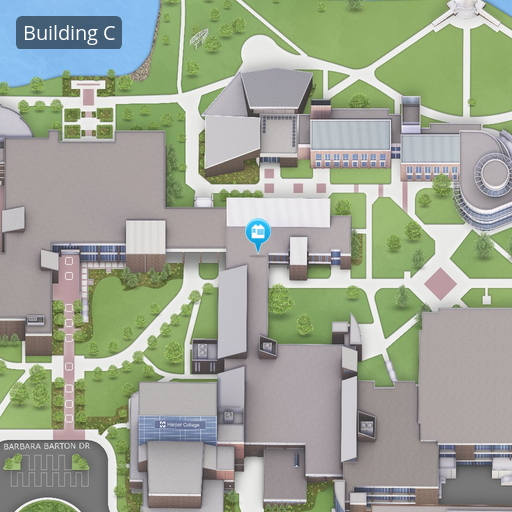 Admissions Outreach
Building C, Room C103
847.925.6700
Contact Admissions
Remote Hours (phone, email and chat):
Monday, Thursday and Friday, 8 a.m. to 4:30 p.m.
Tuesday and Wednesday, 8 a.m. to 7 p.m.
On-Campus Hours:
Monday through Friday, 8 a.m. to 4:30 p.m.
Chat Live:
Monday, Thursday and Friday, 8 a.m. to 4:30 p.m.
Tuesday and Wednesday, 8: a.m to 7 p.m.