Get Started: High School Students
Destination Harper
Destination Harper's events and information are designed especially for high school students and their families. Join us to learn not just what Harper has to offer you but what it's really like to be a Harper College student.
---
Thirty Short Videos to Help You Plan Your Future
From Accounting to World Languages, Harper faculty members have created one-minute(ish) videos that introduce you to 30 programs and fields of study. Check them out here, and start envisioning your future.
---
Upcoming Destination Harper Events
Get answers to your most pressing questions about attending college. Discover how you can succeed and thrive at Harper College. All sessions feature the live Q&A with the presenters.
Learn about multiple interdisciplinary programs at Harper: Honors, Learning Communities, Start Smart, and International Education, and discover how to participate in one or more of these programs to enhance your Harper experience. Feel excited about your studies, bonded with your peers, and supported by your professors whether you are taking classes online, on campus, or studying abroad.
Harper College is committed to creating an environment where all students feel welcomed, included and valued. In this session, Black and Latinx students have the opportunity to meet Black and Latinx faculty and staff members while learning how to enrich their experiences through educational and extracurricular programming.
Have you got questions about campus life, choosing a program, athletics, leadership development, student resources and much (much!) more? Bring them to our student panel on April 20. Current Harper College students are ready to talk about all things Harper.
---
What Does a Real Student Say About Harper College?
Check out this video from Harper student and scholarship recipient James Hawran as he describes his Harper experience:
---
Scholarship Opportunity: Deadline Extended
As a 2020–2021 high school senior, are you among the top in your class?
Earn recognition for your academic excellence with Harper College's Distinguished Trustee Scholarship, a highly selective, merit-based scholarship that funds two years of full in-district tuition, covers fees and provides a $500 book stipend. Students who applied before the original March 19 deadline will be given priority consideration.
Read complete eligibility requirements here and apply today.
Application Deadline: Friday, April 16, 2021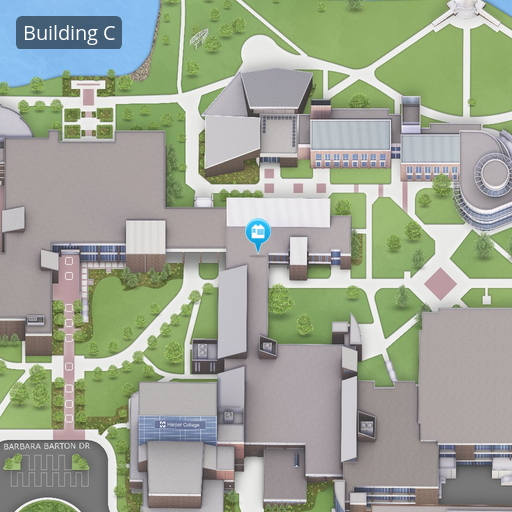 Contact Us
Admissions Outreach
Building C, Room C103
847.925.6700
Email Admissions
Hours:
Monday – Thursday: 8 a.m. – 7 p.m.
Friday: 8 a.m. – 4:30 p.m.

Chat Live:
Monday – Thursday: 8 a.m. – 7 p.m.