Get Started: High School Students
Destination Harper
Destination Harper's events and information are designed especially for high school students and their families. Join us to learn not just what Harper has to offer you but what it's really like to be a Harper College student.
---
Upcoming Destination Harper Events
Get answers to your most pressing questions about attending college. Discover how you can succeed and thrive at Harper College. All sessions feature the live Q&A with the presenters. RSVP today to any or all of the following:
Choosing a major: It's OK to be undecided! -- Tuesday, January 26, 6 to 7 p.m.
Do you freeze when people ask you about your college major? Does it seem like everyone except you knows what they want for a career? Good news: You are not alone. Even better news: Harper College has the help you need. Join us to explore the resources that will help you decide on a college major and a future career, including individual career counseling, career assessment tools and Focus on Your Future classes.
Paying for college in fall 2021 -- Tuesday, February 9, 6 to 7 p.m.
Figuring out how to pay for college can be intimidating, but Harper is here to help you. Learn about FAFSA requirements, how to complete the FAFSA, how to avoid common FAFSA mistakes and how to contact our Financial Aid Office. You will also learn about Harper's many scholarship opportunities and how to apply for them.
Successful transfers from Harper to a four-year school -- Tuesday, February 23, 6 to 7 p.m.
When you start at Harper, you can transfer just about anywhere. Explore your university transfer options and how Harper prepares you to have a successful transfer process, while learning the important role that student involvement plays when transferring to a four-year school.
Why choose community college? -- Tuesday, March 9, 6 to 7 p.m.
A special session featuring Dr. Avis Proctor, president, and Dr. MaryAnn Janosik, provost
Harper College's President Dr. Avis Proctor welcomes prospective students and their families to join her as she covers the topic "Why Choose Community College?"
Dr. Proctor will discuss why higher education is more important than ever and how Harper College can help students achieve their goals. Learn about Harper's response to COVID-19 and why Harper College is a great choice for you to start your academic journey.
Harper's Provost, Dr. MaryAnn Janosik, will explain Harper's curriculum, transfer options for students, and student engagement opportunities. Dr. Janosik will also introduce the wide away of support resources available to Harper students.
Build your network through academic engagement -- Tuesday, March 23, 6 to 7 p.m.
Learn about multiple interdisciplinary programs at Harper: Honors, Learning Communities, Start Smart, and International Education, and discover how to participate in one or more of these programs to enhance your Harper experience. Feel excited about your studies, bonded with your peers, and supported by your professors whether you are taking classes online, on campus, or studying abroad.
Black and Latinx students: Empowered to succeed at Harper -- Tuesday, April 6, 6 to 7 p.m.
Harper College is committed to creating an environment where all students feel welcomed, included and valued. In this session, Black and Latinx students have the opportunity to meet Black and Latinx faculty and staff members while learning how to enrich their experiences through educational and extracurricular programming.
RSVP today for any or all of our Destination Harper events.
---
Harper is the destination for thousands of Illinois high school students each year. Here's why:
Quality Academics
Harper College is accredited by the Higher Learning Commission, the same organization that accredits four-year colleges and universities in the Midwest, such as University of Illinois and Northwestern University. View academic programs.
Affordability
Imagine saving up to $63,300 in college expenses and still achieving academic success! It's possible when you compare Harper to the cost of two years at a major university.
Flexibility
Choose from transfer-focused associate degrees, technical certifications and career-focused associate degrees. You can get started mid-semester with flexible and short-term courses. You may be able to earn college credit while still in high school.
Transferable Credits
Thousands of students have successfully transferred from Harper to public and private colleges and universities, including the Big 10 and Ivy League. Begin your bachelor's at Harper and then transfer.
Job and Career Preparedness
Looking to make good money after graduation? Join the thousands of students who earn job-ready degrees and certifications in health care, information technology, business, law enforcement, and more.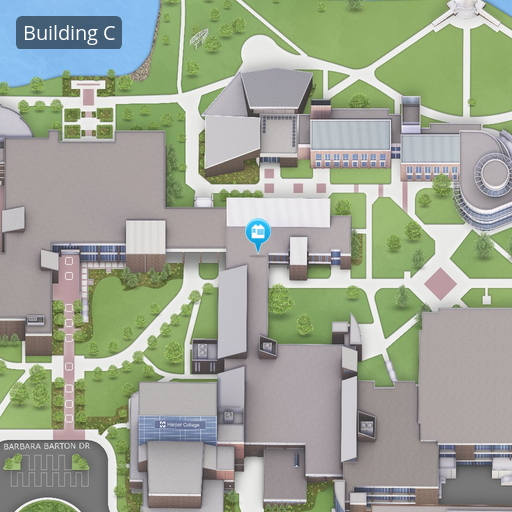 Contact Us
Admissions Outreach
Building C, Room C103
847.925.6700
Email Admissions
Hours:
Monday – Thursday: 8 a.m. – 7 p.m.
Friday: 8 a.m. – 4:30 p.m.

Chat Live:
Monday – Thursday: 8 a.m. – 7 p.m.