Get Started: High School Students
Questions? Harper welcomes you to schedule an in-person appointment. Contact Admissions Outreach at 847.925.6700 or request information.
Destination Harper
Destination Harper's events and information are designed especially for high school students and their families. Join us to learn not just what Harper has to offer you but what it's really like to be a Harper College student. Each session below features Harper staff as well as Harper students or alumni.
Join Us for Our Upcoming Virtual Events
At Harper, you'll discover that what you do outside class is as important as what happens in class. Getting involved on campus isn't just fun, it shows employers and college admission representatives that you've been developing hands-on skills and expanding your abilities to work with people and become a leader. Join us for an introduction to all that awaits you as a Harper student. 
Do you freeze when people ask you about your college major? Does it seem like everyone except you knows what they want for a career? Good news: You are not alone. Even better news: Harper College has the help you need. Join us to explore the resources that will help you decide on a college major and a future career, including individual career counseling, career assessment tools and Focus on Your Future classes.
Figuring out how to pay for college can be intimidating, but Harper is here to help. Learn about the financial aid application process, common mistakes to avoid and how FAFSA results empower you to make informed decisions. Discover Harper's scholarship opportunities, many of which you can apply for through a single application, as well as institutional scholarships awarded each year. Join us on February 8 and see how Harper makes college more affordable for you.
What does it mean to be the first in your family to go to college? At Harper, it means that you'll be encouraged by a dedicated team of advisors, counselors, and professors as you enter an exciting stage of your life. In this session, you can compare the differences between high school and college, learn where to get help, and discover what it's like to start college and set the course for your future. Plus, you'll talk with Harper employees and students who have also been first-generation college students.
When you start at Harper, you can transfer just about anywhere. Explore your university transfer options and how Harper prepares you to have a successful transfer process. Learn how being involved on campus can strengthen your transfer applications. Harper's team has the answer to all your transfer-related questions.
If a four-year degree isn't your personal goal, this is the session for you. When it comes to a satisfying career with great pay and potential for growth, your options have never been better. Career-focused education at Harper spans dozens of fields including hands-on programs like fire science, HVAC, and welding; creative fields like interior design, architecture, and web design; and opportunities to train in entrepreneurship, business and information technology.
Harper College is committed to creating an environment where all students feel welcomed, included and valued. In this session, Black and Latinx students have the opportunity to meet Black and Latinx faculty, staff and students while learning how to enrich their experiences through educational and extracurricular programming.
---
What Does a Real Student Say About Harper College?
Check out this video from Harper student and scholarship recipient James Hawran as he describes his Harper experience:
---
Thirty Short Videos to Help You Plan Your Future
From Accounting to World Languages, Harper faculty members have created one-minute(-ish) videos that introduce you to 30 programs and fields of study. Check them out here, and start envisioning your future.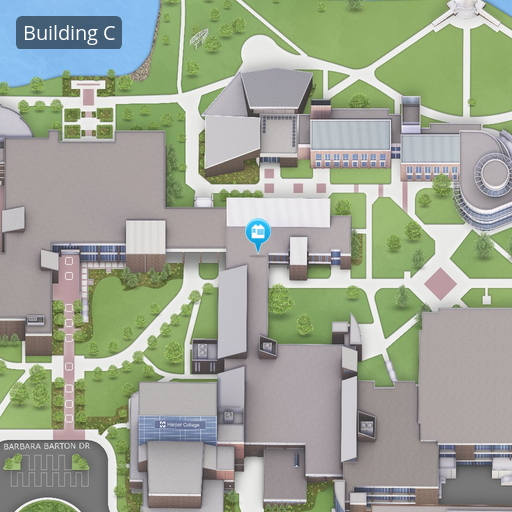 Contact Us
Admissions Outreach
Building C, Room C103
847.925.6700
Email Admissions
Remote Hours:
Monday – Thursday: 8 a.m. – 7 p.m.
Friday: 8 a.m. – 4:30 p.m.

On-Campus Hours:
Monday: 9 a.m. – 5 p.m.
Tuesday: 11 a.m. – 7:00 p.m.
Wednesday: 11 a.m. – 7 p.m.
Thursday: 9 a.m. – 5 p.m.
Friday: 9 a.m. – 3 p.m.

Chat Live:
Monday – Thursday: 8 a.m. – 7 p.m.