Honors Program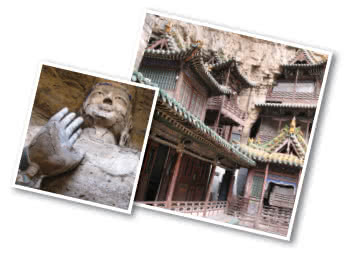 Harper College seeks to stimulate, encourage and recognize work of depth, scope and originality by its students. Most Honors courses also fulfill Harper's general education requirements. Honors students enjoy the benefit of reduced class size and the challenge of social and intellectual interaction with other high achieving students while they acquire the breadth of understanding and develop leadership qualities that such settings enhance.
The Honors Program is committed to being a place for intellectual inquiry and the free and open exchange of ideas, both in the classroom and beyond. Additionally, the program seeks to cultivate the virtues of independence, academic talent, intellectual curiosity, and persistence in all of its members. We try to do this by offering a diverse set of course offerings as well as several service opportunities, cultural excursions, and even a study-abroad opportunity every year.

Professor Garcia describes the Honors classroom experience.


Professor Tomasian explains more about the extracurricular elements of the program.
Honors Students
Students in the Honors Program have a wide variety of backgrounds and personalities. Some students are outspoken and others are rather shy. Some students were exceptional students in high school and are coming straight from high school into the Honors Program. Others are graduates from GED programs, adults returning to school after years away, or just students for whom it took a little while to find direction and motivation and who are now ready to commit to their academic success. We welcome all of these students and seek to provide a space for people to grow regardless of their starting point.
Honors Program Graduate Distinction
There is no minimum number of Honors courses students in the program are required to take, and every Honors course taken will be noted on your student transcript. However, students are able to be additionally recognized as Honors Program Graduates, which will also be reflected on their transcript and diploma. In addition, Honors Program Graduates will be recognized at the Honors Convocation ceremony each spring. In order to be eligible to be an Honors Program Graduate, students must do four things: a) amass a cumulative total of twelve hours of Honors credit; this usually amounts to four Honors courses; b) take our Honors Colloquium (HUM/HST 105) course somewhere along the way; c) maintain an overall Harper grade point average of 3.25; d) graduate with an Associates degree.
Spring 2021 Honors Courses
Many Honors Courses have a designated meeting time. Students are expected to be able to meet virtually at these times. Of course, instructors will make allowances for times when students need to miss a session due to technology issue or other life circumstances. It is our hope that these listed times will help you schedule classes according to your needs, and, when possible, to adjust your schedules outside of classes to accommodate the class times for the courses you wish to take. If your schedule is uncertain, there are several Honors courses with no designated meeting time.
The Honors Great Ideas Course
All students wishing to graduate with the Honors Program Graduate Distinction must take this course. We offer at least one section of the course every semester, including summer. We have two sections this Spring. Please note, HUM 105 and HST 105 are the same exact class. There are just two ways to register for it. So, if HUM 105 is full, try HST 105 (and vice versa).
| | |
| --- | --- |
| HUM 105 SH1 | HST 105 SH1 |
| CRN FOR HUM 105 SH1: 61912 | CRN FOR HST 105 SH1: 61910 |

(Great ideas for World Civilizations)
Professors John Garcia and Dave Richmond
Virtual Class Meetings: MW 11 am – 12:15 pm
Note – Professor Richmond is listed as the instructor for HST 105 SH1 and Professor Garcia is listed as the instructor for HUM 105 SH1, but, again, it's the same class. We are teaching it together. It doesn't matter which one you sign up for.
Professors Richmond and Garcia describe the course here: https://screencast-o-matic.com/watch/cY6V24Kff9
| | |
| --- | --- |
| HUM 105 SH2 | HST 105 SH8 |
| CRN FOR HUM 105 SH2: 61916 | CRN FOR HST 105 SH8: 61915 |

(Great ideas for World Civilizations)
See the description for HUM 105 / HST 105 SH 1, above
Professor Andrew Wilson (2nd 8 week course)
Virtual Class Meetings: Thursdays 2 pm – 3:30 pm
Please consider completing and submitting an Honors Program application. We hope sincerely that you will enjoy all of your Harper experiences, Honors and otherwise.