Steps to Enroll for New Degree-Seeking Students
Steps to Enroll for New Degree-Seeking Students
As a new Harper student, this guide will help you through each step of the enrollment process.
* Indicates a required enrollment step.
Apply
*
Apply online. Payment of a $25 nonrefundable fee is required at the time of application.

Please submit your official high school transcripts. If applicable, inquire about receiving college credit for prior college or work experience, submit your military, foreign or U.S. college transcripts.
Log onto MyHarper Student Portal
Your MyHarper account will be your primary source of information and communication from the College, so it's a good idea to get used to using it before the semester begins. Log onto your MyHarper account with your username and password to view your student checklist, personal and academic profiles and student account information.
Need your username or password? Email the Student Service Desk or call 847.925.6866.
Schedule an Appointment with Admissions
*
In order to schedule your placement exams and orientation/advising, you'll need to meet or speak with an Admissions representative to review your application information and discuss the enrollment process. During this time, you will learn about placement exams, orientation/advising and other important enrollment information. Please contact the Admissions Outreach Office at 847.925.6247 or admissions@harpercollege.edu to set up a time.
Consider Options for Financing Your Education
See if you qualify for federal/state assistance by completing the Free Application for Federal Student Aid. Go to fafsa.gov. Harper College's school code is 003961.
Apply for Scholarships. Harper College awards thousands of dollars in scholarships to students for merit, talent and community service. Learn about available scholarships and how to apply.
Submit any outstanding documents needed for Financial Aid and ensure you have explored payment options. You will need to select a payment option to finalize your schedule.
Placement Exams
*
After you speak with an Admissions representative, you'll be able to schedule a placement exam. All degree-seeking students need to take placement exams. A placement exam may be waived if you meet specific ACT or SAT score requirements detailed here.
If you have taken college-level coursework in English and/or Math, you may qualify for a testing waiver. Log onto your MyHarper account and go to your checklist on the Getting Started tab to find out what your specific testing requirements are and what actions you should take.
Learn more about placement testing and options to demonstrating placement.
Schedule Your Orientation/Advising
*
After you speak with an Admissions representative and complete a placement requirement, you'll be able to schedule new student orientation/advising through your MyHarper account.
Orientation/advising includes the development of an educational plan. Be sure you give careful thought to what kind of career you want to pursue or what subject you want to study before you attend so that you're ready to create your plan.
Attend Orientation/Advising and Register
*
Registering and paying for classes is a three-step process:
Log into MyHarper Student Portal and click on the MyHarper tab to start the registration process.
Choose your payment method to finalize your registration
Questions or Concerns
The Office of Admissions Outreach is committed to making your enrollment process a seamless transition. If you have questions or concerns, please do not hesitate to contact us at 847.925.6247 and ask to speak with an admissions representative.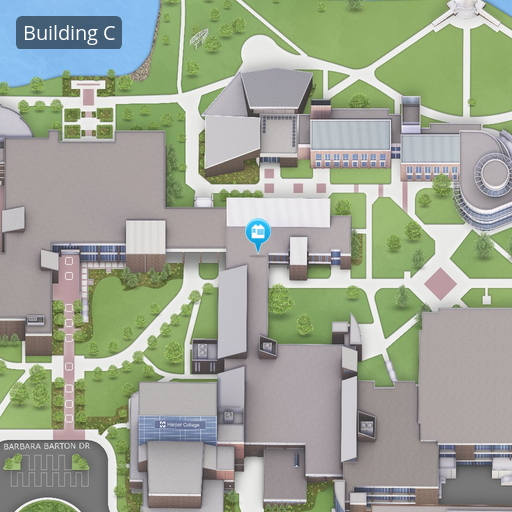 Contact Us
Admissions Outreach
Building C, Room C103
847.925.6700
Email Admissions
Hours:
Monday – Thursday: 8 a.m. – 7 p.m.
Friday: 8 a.m. – 4:30 p.m.

Chat Live:
Monday – Thursday: 8 a.m. – 7 p.m.