Get Started: Adults
Need a laptop for class? Borrow one today! Harper College has Chromebooks available for students enrolled in the Fall semester. To borrow a laptop, fill out the Technology Request Form.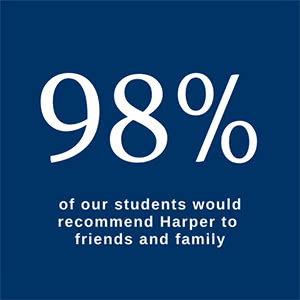 When it comes to your future, you're unstoppable. We're with you every step of the way.
Hundreds of short-term courses start soon. Now is the perfect time to enroll.
Earn credentials faster. Take accelerated courses or enroll in a Fast Track certificate and degree program.
Prepare for a promotion or new career by completing a career-focused certificate or associate degree. Not sure where to start? Participate in the Virtual Career Workshop now! Learn about job search strategies, identify your strengths and preferences, and find the career/major that best fits you.
Learn when and where you want. Choose from online and blended courses, certificates and degree options offered during this remote learning period. Or, you have the option of choosing certificate/degrees originally designed to provide a rich, engaging, fully online experience.
9,700+ students of all ages and backgrounds were awarded $27 million in scholarships, grants and tuition waivers through Harper College (FY19). This may cover tuition/fees, living expenses, dependent care and more. Our experts are here to assist you.
Start here, transfer and save up to $63,000 on the cost of your bachelor's degree. Choose our 100% online transfer degree option. Complete in 18 to 24 months.
Complete your bachelor's degree at the University Center at Harper College.
Professional development certificates and workshops are also offered .

Ready to get started? For more information, contact Admissions Outreach at 847.925.6700 or fill out our request information form.
Harper is more than state-of-the-art facilities and industry-respected academics. We're people who grow. We're people who inspire.
We are Harper.
Meet our students.
Watch the video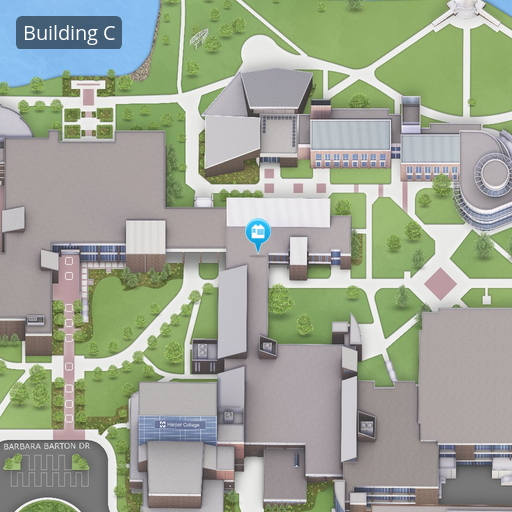 Contact Us
Admissions Outreach
Building C, Room C103
847.925.6700
Email Admissions
Hours:
Monday – Thursday: 8 a.m. – 7 p.m.
Friday: 8 a.m. – 4:30 p.m.

Chat Live:
Monday – Thursday: 8 a.m. – 7 p.m.