Get Started: Adults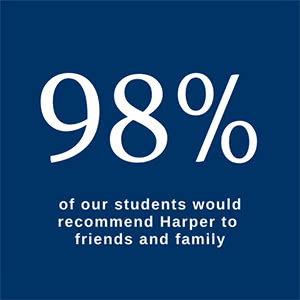 When it comes to your future, you're unstoppable. We're with you every step of the way.

Harper College is 100% committed to your goals. That's why 100% of our summer classes are online. Choose from career certificates, hundreds of transfer courses, business degree and an online transfer degree. We provide all support services online for your success.
Earn credentials faster. Take accelerated courses or enroll in a Fast Track certificate and degree program.
Prepare for a promotion or new career by completing a career-focused certificate or associate degree.
Learn when and where you want. Choose from online courses, certificates and degree options. Hundreds of new course offerings are starting soon.
Start here, transfer and save up to $63,000 on the cost of your bachelor's degree. Choose our 100% online transfer degree option. Complete in 18 to 24 months.
Complete your bachelor's degree at the University Center at Harper College.
Non-credit professional development seminars and workshops are always offered through non-credit Continuing Education.

Ready to get started? For more information, contact Admissions Outreach at 847.925.6700 or fill out our request information form.
Harper is more than state-of-the-art facilities and industry-respected academics. We're people who grow. We're people who inspire.
We are Harper.
Meet our students.
Watch the video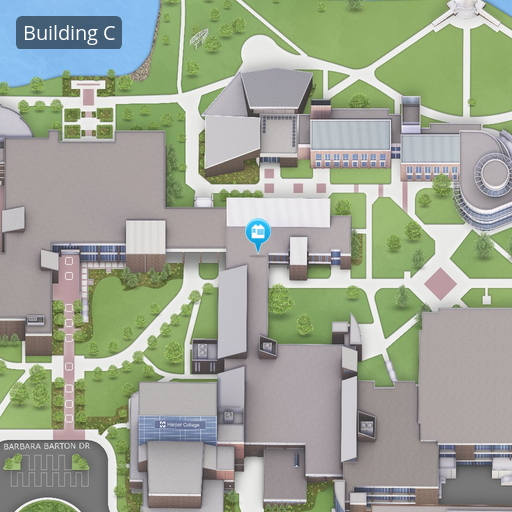 Contact Us
Admissions Outreach
Building C, Room C103
847.925.6700
Email Admissions
Hours:
Monday – Thursday: 8 a.m. – 7 p.m.
Friday: 8 a.m. – 4:30 p.m.

Chat Live:
Monday – Thursday: 8 a.m. – 7 p.m.