Training Opportunities
APCO Training Opportunities Co-Hosted by the Harper College Police Department
About APCO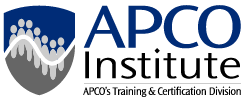 APCO International is the world's oldest and largest organization of public safety communications professionals and supports the largest U.S. membership base of any public safety association. It serves the needs of public safety communications practitioners worldwide - and the welfare of the general public as a whole – by providing complete expertise, professional development, technical assistance, advocacy and outreach.
Registration information:
Van Meter & Associated Training Opportunities Co-Hosted by the Harper College Police Department
About VanMeter & Associates, Inc.
MISSION STATEMENT: Everything we do, we believe in changing the status quo. We believe in thinking differently. We change the status quo with thoroughly researched and developed programs and services that protect and advance the needs, hopes and aspirations of the majority of amicable employees who come to work on a regular and predictable basis; who follow the rules; and give their employers a fair day's work.
Registration Information:
ASP, Inc. Training Opportunities Co-Hosted by the Harper College Police Department

"Protecting Those Who Protect"
The motto above says it all. For more than forty years, ASP has had a single-minded focus on providing law enforcement officers with the finest tools for the safe performance of their duties, and industry-leading training in the use of those tools. Every day, professionals in over 100 countries trust our products and training with their lives—so they can't afford less than the very best.
Registration Information:
Documents:
ASP INSTRUCTOR CERTIFICATION (AIC)*
This advanced certification program is designed to acquaint participants with operational use of the ASP Tactical Baton, Tactical Restraints and Performance Flashlights and train them to conduct ASP Basic Certification (ABC) Programs. AIC Training includes all information and techniques provided in the ABC Program, with the addition of ASP Instructional techniques. Successful completion of the AIC Program certifies that the individual officer has met a competency-based standard of knowledge, has mastered performance skills, and has the ability to instruct ABC classes.