Training Opportunities
APCO Training Opportunities Co-Hosted by the Harper College Police Department
About APCO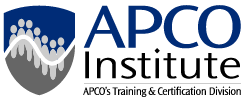 APCO International is the world's oldest and largest organization of public safety communications professionals and supports the largest U.S. membership base of any public safety association. It serves the needs of public safety communications practitioners worldwide - and the welfare of the general public as a whole – by providing complete expertise, professional development, technical assistance, advocacy and outreach.
Registration information:
FLETC Training Opportunities Co-Hosted by the Harper College Police Department
About FLETC

The Federal Law Enforcement Training Centers (FLETC) provides career-long training to law enforcement professionals to help them fulfill their responsibilities safely and proficiently. Over the past 46 years, FLETC has grown into the Nation's largest provider of law enforcement training. Under a collaborative training model, FLETC's federal partner organizations deliver training unique to their missions, while FLETC provides training in areas common to all law enforcement officers, such as firearms, driving, tactics, investigations, and legal training. Partner agencies realize quantitative and qualitative benefits from this model, including the efficiencies inherent in shared services, higher quality training, and improved interoperability. FLETC's mission is to train all those who protect the homeland, and therefore, its training audience also includes state, local, and tribal departments throughout the U.S. Additionally, FLETC's impact extends outside our Nation's borders through international training and capacity-building activities. To ensure the training it offers is up-to-date and relevant to emerging needs, FLETC's curriculum development and review process engages experts from across all levels of law enforcement, and FLETC partners extensively with other agencies and stakeholders in training research and the exchange of best practices to ensure it offers the most effective training subject matter, technologies, and methodologies.
REGISTRATION IS OPEN - MAXIMUM CLASS SIZE 24 PARTICIPANTS
Registration Information:
The Active Shooter Threat Training Program (ASTTP) is designed to provide the student with the knowledge and skills to successfully handle an active threat event. This program will provide the student with the proficiency and aptitude through hands on training to manage these situations. The program takes Active Shooter Threat Tactics Training to the next level utilizing dynamic interactive drills and scenario based training. This program is an intensive training program that covers a variety of tactical subject matters to include: individual and team movement and operational formation. In addition, this program focuses on the role and responsibilities of the responding officers.