Graphic Arts Print Production
Graphic Arts Print Production Apprenticeship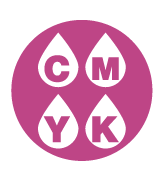 Graphic arts print production is a field utilized in marketing nearly every industry. A production artist produces basic drawings, designs and copy layouts for advertisements for marketing campaigns, online content or other communication materials. Companies look to professionals that possess digital knowledge and skills such as printing technologies, estimating through finishing/delivery processes, as well as using computer applications/software to work more efficiently with digital print/web materials.
A professional in this field knows every aspect of print production, from the early stages of conception and planning to the technical stages of manufacturing and off-press processing. Duties may include researching projects to make sure their designs are realistic and accurate, developing storyboards for projects to create a logical story progression, listening to the feedback from directors and other professionals involved in the project while editing and making sure they stay on deadline and within a budget.
The Graphic Arts Print Production Apprenticeship is a two-year program. Students have an opportunity to work for an employer with pay while getting on-the-job training and employer paid education. Students attend college for three semesters each year (Fall, Spring, and Summer). Courses are scheduled primarily in the day but a few evening classes and week-end classes will be required. Employers will assign a dedicated mentor to their apprentice throughout their education. Emphasis is on digital print production and basic graphic design concepts, the latest graphic software and production techniques in line with the needs of the graphic industry.
Participants who complete the Graphic Arts Print Production Apprenticeship program earn an A.A.S. Degree in Graphic Arts. In addition, the apprentice earns a certification from the Department of Labor indicating they are fully qualified for their occupation.
Job Functions
A professional in the field uses strong communication and collaboration skills. Many graphic arts positions are high tech, highly skilled, high paying and innovative. Positions include production artist, computer/print production operators, pre-press technicians, digital and conventional press operators, bindery operators, sales and customer service associates, production supervisors, project managers and estimators. Print production employees need to be efficient and organized to manage multiple projects and meet deadlines. Need to be well versed in Adobe Suite applications as well as preflighting, digital workflows and other related software programs.
Salary Outlook
Please note: The following are NOT a guarantee of salary, just an estimated outlook in this industry.
Job Titles in Graphic Arts Print Production
Sales Manager/Director/Representative
Account Manager
Production supervisor
Print production operator or artist
Pre-press technicians
Digital and conventional press operators
Bindery/finishing operator or manager
Documents (PDFs)
Next steps
Take the placement test by visiting your Student Portal and click "Testing".
Interview with companies interested in hiring an apprentice.