Meet the SBDC Team - Cheri Kretsinger
Meet the SBDC Team - Cheri Kretsinger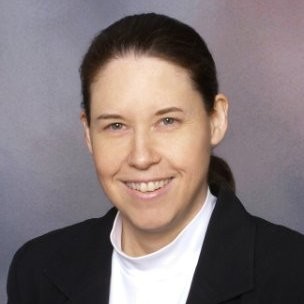 Cheri Kretsinger began her career working for small market research firms and then was lucky enough to join an internet start-up. After business school, she spent several years in brand management with leading consumer packaged goods companies. She recently started her own marketing consulting firm to teach small businesses and start-ups how to adapt big company tools and best practices so they can more effectively market their business.
What do you specialize in at the SBDC?
My background is in brand management with consumer product companies, primarily for food and beverages. I can help clients who are interested in launching a food based business understand what it will take to bring their product to market. In addition to the commercialization process, I can assist with pricing and developing a marketing plan. Given my marketing experience, I can also advise various types of businesses on how they are branding their product or service and how they can position it in the marketplace.
How does your experience benefit your clients?
I think the initial benefit is helping clients to understand everything they should be thinking about to market their business. At first, most small business owners are just thinking about the product or service they want to offer. To be successful, it's equally as important to think about who your ideal customer is going to be, what you're going to tell them about your business, how you're going to communicate with them, and where you're going to do business with them. There's actually quite a lot to think about.
What's a common misconception small business owners have about marketing?
I think it's that marketing is only about advertising. That's really just a part of it. Marketing actually touches on all aspects of the business, such as R&D, finance, procurement, operations, IT, etc. Marketers typically aren't experts in all business functions. They often rely on the expertise of others. But a marketer's job is to manage all these functions so the business can successfully meet the needs of its customers. That is what small business owners do everyday. All small business owners are inherently marketers.
Do you have a piece of advice for someone who is interested in improving their business practices?
I always recommend starting with a strategic plan. And put it on paper. Not just in your head. Things get lost in there. Also, there is a lot of talk that businesses should try everything to see what sticks and then fail fast. This rarely works. Most of the time it just burns resources. It's worth the time to think through a strategic plan. You can, and should, allow yourself the flexibility to test things, but a strategic plan will help you determine what are the right things to test. Lastly, avoid doing things just because you read five articles on the internet that told you to do it. Bounce those ideas against your strategic plan to see if it really makes sense for your business and your customers. If it doesn't fit, let it go.
Why do you like working with small business owners at the SBDC?
They inspire me. Starting and managing a small business is hard. It's physically and emotionally draining. I've worked for both small, start-up type businesses and large, global corporations. Managing a small business is much more difficult because you have such limited resources. Meeting clients who are truly excited about what they're doing helps keep me going. When someone finishes a session, they walk out the door thanking me. It really should be the other way around.
How should clients prepare to get the most out of your advising sessions?
When scheduling an advising session, clients should include a short note that describes what they would like to discuss in the session. This is really helpful to advisors. It gives us a chance to prepare for the discussion so we can provide more actionable advice to business owners.