Meet the SBDC Team - Dennis LaPorta
Meet the SBDC Team - Dennis LaPorta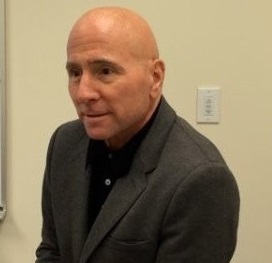 Dennis LaPorta has spent most of his career working in small, entrepreneurial businesses, so he understands the challenges and fears of small business owners—especially when it comes to sales. Dennis helps SBDC clients overcome those fears to develop successful sales campaigns.
What do you specialize in at the SBDC?
I provide general business advice from a sales perspective. Using a coaching-style approach, I help clients fine tune their sales techniques. I also provide guidance on sales calls, sales messaging, sales strategy, consultative sales, sales presentations, prospecting and more.
How does your experience benefit your clients?
My background working in small businesses gives me a real understanding of how entrepreneurs think. Many small business owners have no prior sales experience, and they fear being seen as too pushy. I coach them to think differently about sales. I believe in consultative selling, and I show clients how to think of themselves as a trusted advisor who is helping customers make better buying decisions. It's important to feel like you're helping someone and not just trying to get a signature.
What's a common misconception small business owners have about sales?
There are actually quite a few misconceptions about sales. The first is thinking that success in sales relies on having the best price. Most entrepreneurs don't sufficiently evaluate their products, their customers or their competition, and they price their products too low. Having the lowest price is not as important as people think. Customers often have other reasons for seeking a product or service. Other misconceptions include:
Thinking that everyone is your customer. You need to understand your customer profile and focus your efforts on your target market.
Talking too much during the sales presentation. The most important job of the salesperson is to listen and hear what is most important to the customer. A sales presentation should be all about the customer. It should be 80 percent conversation and 20 percent presentation.
Assuming that objections are bad. Objections are actually a great way to sift through what is important to your customer.
Believing that truth trumps perception. Positioning and perception are very important.
Do you have a piece of advice for someone who is interested in improving their sales techniques?
There are three things that contribute to a really effective sales strategy.
Know your product or service inside and out. Be able to explain what makes it unique and special and how it will benefit your customer.
Develop a customer profile. Know who your customers are and why they would want your product.
Research your competition. Your need to understand how their products or services differ from yours and why you can better fill your customers' needs.
Why do you like working with small business owners at the SBDC?
I enjoy learning about my clients' many different products and services, and I like helping them understand that have very special products and services to offer. It's very rewarding when clients begin to understand that when approached properly, customers will want to hear what they have to say.
How should clients prepare to get the most out of your advising sessions?
If nothing else, take time before our session to research your competition. We can begin to form a sales strategy with that information. Also, have specific expectations for the session. Bring a list of questions, and be ready to talk about experiences that relate to your struggles. Those details can help us formulate the discussion to be helpful.