A.J. Collier

2020 Distinguished Alumni Awards

September 1, 2020

September 1, 2020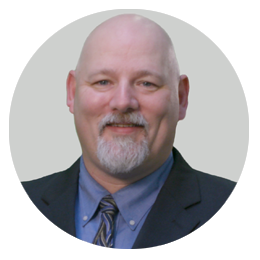 2020 Distinguished Alumni Awards Honoree
A.J. Collier
Director of Operations
The Salvation Army Ray & Joan Kroc Corps Community Center - Chicago
Throughout his career, A.J. Collier has worked to serve the greater good.
The Hanover Park resident currently serves as director of operations for the Salvation Army Ray and Joan Kroc Corps Community Center in Chicago. The country's largest corps community center, the organization promotes educational enrichment, life skills development, and spiritual and physical wellness.
Collier previously rose through the ranks in the parks and recreation field, most recently serving as Elk Grove Park District's superintendent of recreation. His work with the Bartlett Park District prior to that earned him the honors of Professional of the Year and Fitness Facility Manager of the Year by the Illinois Park and Recreation Association.
While Harper College helped build the foundation for Collier's success, Building M in particular holds a special place in his life. He met his future wife, Heather, in the athletic training room. And while working as a student athletic trainer, he helped save the life of a man playing racquetball who suffered cardiac arrest. The first responders credited the quick actions that Collier and the campus safety officer took. As a result, Collier shifted his focus and after graduating transferred to Northern Illinois University to earn a bachelor's degree in cardiac rehabilitation and fitness leadership.
Collier points to a number of Harper faculty and staff who impacted his trajectory including Doug Spiwak, director of athletics. When Collier was a student, Spiwak was the head athletic trainer.
"He took a big, dumb jock under his wing and taught me everything I needed to know to really help people be better athletes," Collier said.
Currently, he's working to help Spiwak start a lacrosse team at Harper. Collier helped found the lacrosse programs at both Fremd and St. Viator high schools, and he's the general manager of the Chicago Outlaws. Collier was previously the team's head coach, leading them to their 2014 championship.
He has volunteered at the Heart of a Marine Foundation to raise awareness for veteran suicide rates and worked with the Walter and Connie Payton Foundation to benefit the Illinois Organ Donor Program. Collier has coached and mentored countless youth athletes and is an active parishioner at St. Peter Lutheran Church in Schaumburg.
Though Collier's career path might seem winding, he credits the college for instilling his life's guiding values.
"What I learned at Harper was learning to serve and be part of a community," he said. "When everybody pulls together a little bit, we can make amazing changes."
Shout Outs to A.J. Collier
---
Submit a Shout Out