Scott Lietzow

2020 Distinguished Alumni Awards

September 1, 2020

September 1, 2020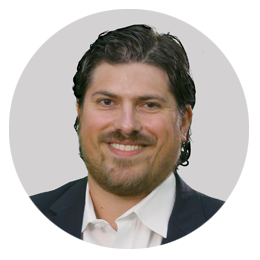 2020 Outstanding Recent Alumni Honoree
Scott Lietzow
Military Talent Senior Consultant
Allstate Insurance
Scott Lietzow points to two defining periods in his life: serving in the U.S. Marine Corps and attending Harper College.
Lietzow, Harper's Outstanding Recent Alumni winner, decided to attend Harper after struggling to find a job when he got out of the Marine Corps. He was unsuccessful in part because he didn't have the necessary business skills, he said.
"I decided to get my education using the G.I. Bill, and Harper was a good spot for transition," said Lietzow, of Arlington Heights.
Lietzow was highly active and engaged at Harper. He joined the Business Club (now the Business and Entrepreneurship Club) and Student Government Association, and he served as the college's student trustee. He also established a local chapter of Young Americans for Liberty, which was named chapter of the year by the national organization under Lietzow's leadership.
After earning an Associate of Arts degree from Harper in 2014, Lietzow worked on former U.S. Rep. Bob Dold's congressional campaign. He was promoted to director of operations for the congressman's 2016 re-election bid, directing six field offices, 14 staff members and more than 200 volunteers.
That venture started with a Harper philosophy class Lietzow took during the 2012 presidential election. The class explored how to look beyond rhetoric and research the facts of a situation. During a project on Rep. Ron Paul, Lietzow thought, Maybe I should get more involved in the community, to make things better.
"That course got me motivated, and I started looking into politics and volunteering in campaigns," he said.
Today, Lietzow works at Allstate as a military talent senior consultant. He helps recruit active-duty troops, veterans and military spouses for employment at the insurance company. He also trains hiring managers and serves as vice president of the Allstate Veterans Engagement Team. His efforts helped earn Allstate the No. 1 spot on the 2020 Military Friendly Employers list.
In addition, Lietzow is pursuing his MBA at the University of Illinois, is a member of the American Legion and recently organized "Delivery Night Arlington Heights" to rally more than 700 residents to patronize and support local restaurants during the COVID-19 pandemic.
Harper, Lietzow said, helped him find his path.
"Harper prepared me to move forward in life because I tried so many things," he said. "I don't think I'd be anywhere I am today if it wasn't for Harper."
Shout Outs to Scott Lietzow
---
Submit a Shout Out