John F. Rippinger
CLU, ChFC, CFP™, RHU, LUTCF, REBC, RFC, LTCP, CSA, ChHC - President/CVO - The Rippinger Financial Group of Companies
John "Ripper" Rippinger, a successful multipreneur, is president and CVO of The Rippinger Financial Group of Companies, founded in 1984. The firm is the holding company for: InsuranceLook.com LLC, Aileron Aire LLC, Chapter Deux LLC and JSR Holdings LLC. He is also the founder of Resource Brokerage, LLC, Coordinated Benefits Company, LLC, and Benefits Partnership, LLC. The Rippinger Financial Group of companies was named as one of the top twenty "Best Places to Work in Illinois" for many years.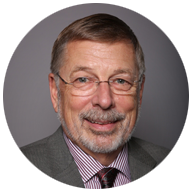 Rippinger, the founding president of the Northwest Branch of the Chicago Association of Life Underwriters (CALU), was also past president of CALU as well as director of the North Branch. The association awarded Rippinger its highest honor in 1992, the Distinguished Service Award, for his outstanding contributions to CALU.
With more than 48 years of experience in the insurance industry, Rippinger has received designations as a Chartered Life Underwriter, Chartered Financial Consultant, Certified Financial Planner, Registered Health Underwriter, Life Underwriter Training Council Fellow, Registered Employee Benefits Consultant, Registered Financial Consultant, Long Term Care Professional, Certified Senior Advisor and Chartered Healthcare Consultant.
He was recognized by Harper College as the first recipient of the Distinguished Alumni Award and had the honor to speak at the college's 2008 commencement ceremonies.
John lives with his wife, Susan in Scottsdale, AZ. An avid aviator, Rippinger, who has been flying for over 55 years, was the co-pilot of the gas balloon "Chicago" which won the 1981 U.S. National Gas Balloon Championship. For over twenty-two years he flew his yellow T-34 Beech Mentor in the #5 position on The Lima Lima Flight Team which is the original civilian six aircraft precision aerobatic team in the world. John is also a member of MIA Hunters, Inc. which is a non-profit group that goes on expeditions to Papua New Guinea in search of the remains of WWII aviators still listed as missing in action. Other activities include golf, photography, scuba diving, bicycling, motorcycles, hiking, Jeep off-roading and skiing.