Online Phishing Information
What Is Phishing?
Click the link below to learn how this attack works.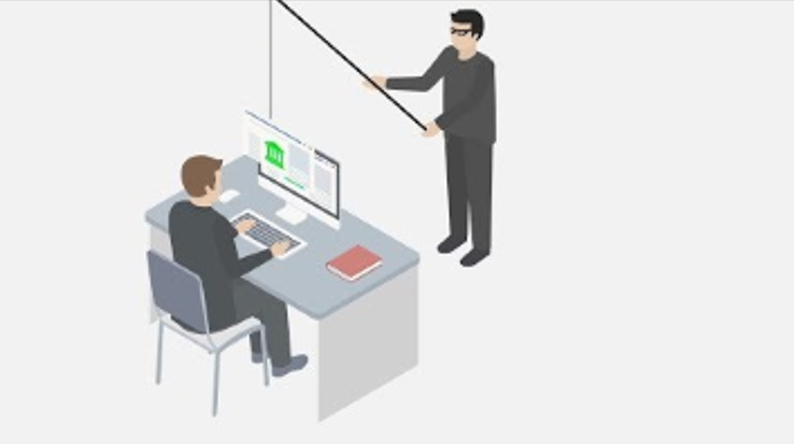 [IDGTECHtalk]. (2019, August 28). What is phishing? Learn how this attack works [2:56 minute]. YouTube. https://www.youtube.com/watch?v=Y7zNlEMDmI4
Phishing Attacks
Phishing uses email, phone calls, texts, or malicious websites to trick you into providing personal information that may lead to identity theft or other fraudulent use. They often pose as a "friend", or trustworthy organization (your bank). For example, an attacker may send an email that appears to be from your credit card company requesting your account information. Usually under the guise that there is an urgent problem with your account, and they need verification.
Phishing Emails often have:
· spelling errors
· grammatical errors
· uncommon phrasing
· Convey a sense of urgency!
How to Avoid being a Victim:
· Do not respond
· Do not provide your personal information (home address, passwords, accounts).
· Hover over any links to see where they lead.
· Check that the sender's email address matches the email's content. Ex: a bank, a utility or credit card company will not send you emails from a .@gmail.com email address.
· When in doubt, check it out: Contact the company directly to verify the email using safe methods.
· If it looks too good to be true, then it probably is.
· When in doubt, check it out!
If you find a phishing email:
· Delete it, or report it
Examples of Phishing:
· Legitimate companies typically will not ask you to "verify or update account information" via email. Hackers send these types of messages to trick you into divulging your personal information.
· Text messages notifying you about packages you did not order.
Practice
Test your ability to spot phishing emails with this website: https://phishingquiz.withgoogle.com/