Sustainability
We strive to ensure a sustainable, healthy community for future generations of students.
Harper College is committed to reducing environmental impact across campus. Through campus up-grades, student coursework, community outreach and individual action, Harper is striving towards carbon neutrality to ensure a healthy, sustainable future at Harper and beyond.
---
Sustainability Annual Report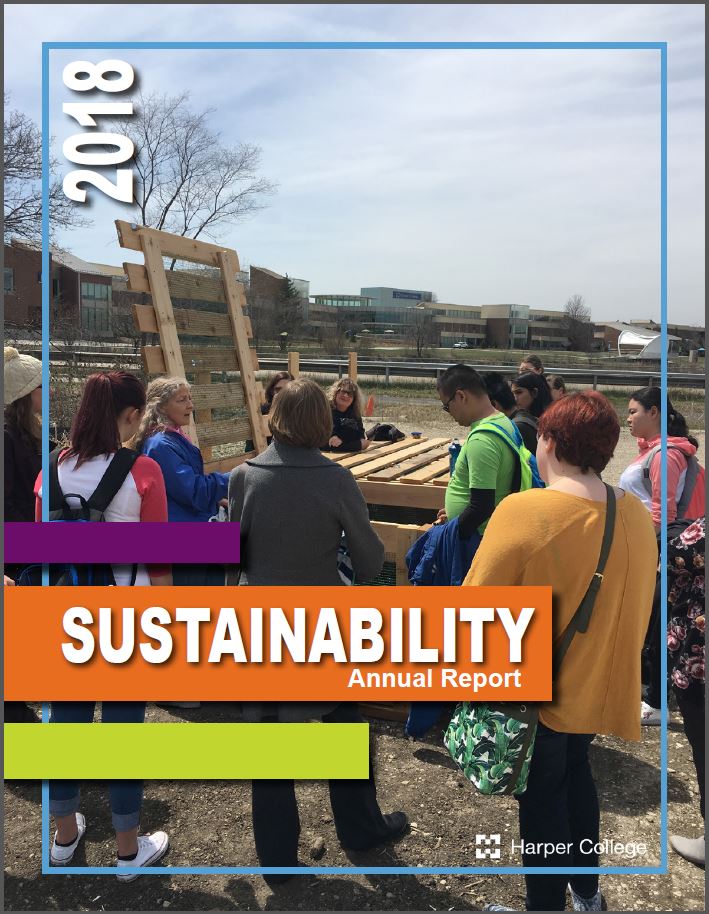 Find out how Harper College is embracing the concept of sustainability by taking a look back at the 2017-18 academic year in Harper's fourth annual Sustainability Report. This report highlights all things green on campus including climate commitments, green campus projects and campus involvement. View the report online today.
Looking for more? View Harper's sustainability reports from 2015, 2016 and 2017.
---
NEW! Become Green Office Certified!
Think your office has what it takes? Take the challenge and get green office certified at Harper College. Offices of all sizes are eligible for the program. Download and complete the checklist to start taking part in office efficiencies, cost savings and environmentally friendly practices.
Go To: Green Office Program
---
Main Campus Utility Usage
Check back every month for a utility usage update. Learn about Harper's carbon footprint and how to help reduce environmental impact on campus.
---
Going Green
Follow the links below to find out how Harper is going green and reducing environmental impact on campus.
---
Sustainability Resources