Southern Illinois University Majors and Programs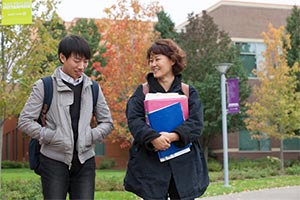 Earn your degree from Southern Illinois University — right here at Harper.


Current Majors and Programs
Accounting (BS)
View SIU AA Degree Pathway for Accounting
SIU's accounting program provides undergraduate accounting program graduates with the basic understanding of accounting concepts (financial, taxation, auditing, managerial and accounting information systems) such that they can prepare, analyze and communicate accounting information.
A flexible curriculum assures that graduates are prepared for the many available career options including public accounting, corporate accounting, not-for-profit accounting and other roles in business consulting and finance.
While the SIU undergraduate accounting degree prepares students for accounting careers, you must typically have completed 150 hours of coursework to sit for the CPA exam in Illinois and most other states.
Admission Requirements
2.0 GPA or higher
Completion of Associate in Arts or Science or IAI GECC
ACC 101, 102,
ECO 211, 212
ENG 101, 102
MTH 124, 134
MTH 165 OR 225
PSY 101 or SOC 101
SPE 101

Public Safety Management (BS)
View SIU Degree Pathway for PSM - Emergency and Disaster Management
View SIU Degree Pathway for PSM - Emergency Medical Services
View SIU Degree Pathway for PSM - Fire Science Technology
The Bachelor of Science in Public Safety Management (PSM) program at SIU is one of the highest rated programs in the country and is accredited by the International Fire Service Accreditation Congress (IFSAC).
With practical coursework in all areas of public safety management, graduates of the PSM program earn more in their chosen professions and bring enhanced problem-solving skills to their respective careers.
Students in the PSM program can major in general public safety management or choose one of three specializations:

Emergency Management Administration
Emergency Medical Services
Fire Service Management
Admission Requirements
2.0 GPA
Completion of Associate in Applied Science in Fire Science Technology OR Emergency and Disaster Management OR Emergency Medical Services


SIU Transfer Scholarships
Southern Illinois University offers generous transfer scholarships open to all University Center students. Please see SIU for details.
SIU Contact
Rey Diaz
Transfer Admissions Counselor
Southern Illinois University
rdiaz@siu.edu
---
Take the first step
Take your first step toward earning a bachelor's degree at the University Center by requesting information. A University Center representative will reach out to review your academic goals and create a customized University Center plan.