Southern Illinois University Majors and Programs
Southern Illinois University Majors and Programs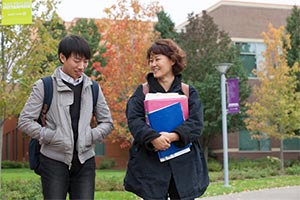 Earn your degree from Southern Illinois University — right here at Harper.
Current Majors and Programs
Accounting (BS)
View SIU AA Degree Pathway for Accounting
View SIU AAS Degree Pathway for Accounting
SIU's accounting program provides undergraduate accounting program graduates with the basic understanding of accounting concepts (financial, taxation, auditing, managerial and accounting information systems) such that they can prepare, analyze and communicate accounting information.
A flexible curriculum assures that graduates are prepared for the many available career options including public accounting, corporate accounting, not-for-profit accounting and other roles in business consulting and finance.
While the SIU undergraduate accounting degree prepares students for accounting careers, you must typically have completed 150 hours of coursework to sit for the CPA exam in Illinois and most other states.
Paralegal Studies (BS)
View SIU Degree Pathway for Paralegal Studies
Whether planning for a career as a paralegal or preparing for law school, the Paralegal Studies program at SIU provides students with the tools necessary to succeed in the complex world of the legal system.
The curriculum provides proficiency in legal research and case citation, use of office technology and multimedia and the application of professionalism and ethics in the legal field.
The program at SIU has been approved by the American Bar Association since 1987. Each faculty member is a licensed attorney and brings real life experience to the classroom.
Public Safety Management (BS)
View SIU Degree Pathway for PSM - Emergency Management Administration
View SIU Degree Pathway for PSM - Emergency Medical Services
View SIU Degree Pathway for PSM - Fire Service Management
The Bachelor of Science in Public Safety Management (PSM) program at SIU is one of the highest rated programs in the country and is accredited by the International Fire Service Accreditation Congress (IFSAC).
With practical coursework in all areas of public safety management, graduates of the PSM program earn more in their chosen professions and bring enhanced problem-solving skills to their respective careers.
Students in the PSM program can major in general public safety management or choose one of three specializations:

Emergency Management Administration
Emergency Medical Services
Fire Service Management
Admission Requirements
Admission requirements vary by program
SIU is our newest partner; information is pending.
---
Take the first step
Take your first step toward earning a bachelor's degree at the University Center by requesting information. A University Center representative will reach out to review your academic goals and create a customized University Center plan.