Distinguished Alumni Recipient Bio Dr. Christopher Schneider
Dr. Christopher Schneider

2021 Distinguished Alumni Awards

September 7, 2021

September 7, 2021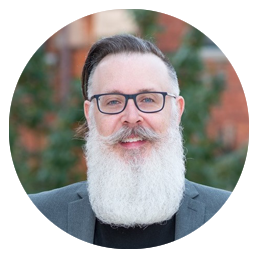 2021 Distinguished Alumni Awards Honoree
Dr. Christopher Schneider
Professor of Sociology
Brandon University


Before Dr. Christopher J. Schneider became a leading public intellectual, before he wrote celebrated books about the intersection of information technology and police work, before he received numerous awards, fellowships and grants from renowned institutions and organizations, he was a student at Harper College.
Schneider's illustrious career in academia began in 1997 at Harper, where he studied social sciences and graduated with an Associate of Arts degree in general studies in 2000. He said he remains grateful for the "foundational mentorship" he received from exceptional Harper professors.
"I would not be where I am today had I not attended Harper College," Schneider said. "I was first introduced to sociology at Harper. It is the place where the seeds of my vocation were planted."
From Harper, he transferred to Northeastern Illinois University (where he earned his bachelor's in sociology in 2002), Northern Illinois University (where he earned his master's in sociology in 2004) and Arizona State University (where he graduated with his doctorate in justice studies in 2008).
As a student, Schneider began to tutor and teach. He then climbed the professorial ranks at a range of Canadian higher education institutions, including the University of British Columbia, Wilfrid Laurier University and Brandon University – where he's held a position since 2015 and was promoted to full professor in 2020.
Along the way, he has written or collaborated on six books and published dozens of scholarly articles, book chapters and essays. Schneider's work, including dozens of op-eds, research and commentary, has appeared in hundreds of articles and segments via worldwide news outlets from The New York Times and The Washington Post to NBC and WGN News. His 2016 book, Policing and Social Media: Social Control in an Era of New Media, continues to resonate. It was referenced in multiple media reports discussing the January 6, 2021, U.S. Capitol riots.
In addition to his academic and published work, Schneider has served as an elected member of the John Howard Society Board of Directors since 2009. The organization, which focuses on criminal justice harm reduction and reform, has branches across North America (including in Chicago). His role includes providing research expertise to the executive director and assisting with community fundraising events. Schneider provides presentations to the community about the mission of JHS and assists with the founding chapter of Everyone Eats, a nonprofit community food initiative, in Brandon, Manitoba, Canada.
Shout Outs to Dr. Christopher Schneider
---
Submit a Shout Out